The Swiss watch manufacturer TAG Heuer has officially announced a new partnership with Manchester United Football Club during a launch in Beijing, China. The three-year agreement will see TAG Heuer become the Official Timekeeper of the club, as well as a Global Partner.
Over the years, TAG Heuer have enjoyed a strong reputation within the world of sport, thanks to links with the likes of Ayrton Senna and Maria Sharapova. It is hoped that this new partnership will help the company to increase brand recognition in key areas like China, where Manchester United boast a staggering 107 million fans.
The Theater of Dreams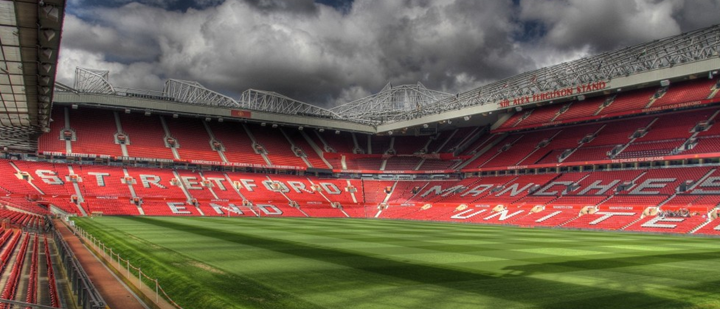 As part of the new partnership, TAG Heuer products and advertising campaigns, including their current #DontCrackUnderPressure motto, will be displayed on the digital advertising boards at the team's stadium. Old Trafford, which is known as the Theater of Dreams, holds a capacity crowd of more than 75,000 people.
In addition, TAG Heuer timepieces will be on show in other parts of the venue, including in the players' dressing room, as well as on the team's website and other digital platforms. Moreover, advertising will appear at the club's training complex and in its offices in both Manchester and Hong Kong.
Overall, it is estimated that Manchester United, who play in the Premier League, have more than 650 million followers worldwide, making them the most popular soccer club in the world today.
"Manchester United is the most prestigious football team in the world and getting into football at the highest level is, for me, very important," says Jean-Claude Biver, TAG Heuer's CEO. "With Manchester United, we communicate passion, emotion, joy, dreams, team spirit, organisation, strategy and finally, victory."
Launch in China
The launch of the new partnership between the two brands took place in Beijing, where Manchester United were on tour as part of the club's pre-season preparations. In recent years, China has emerged as a key market for the likes of TAG Heuer and Rolex, so it marked an ideal location for the announcement.
Star players like Wayne Rooney and Ashley Young were on hand at the event, along with club ambassadors Denis Irwin and Ji-Sung Park. Manchester United's new first team coach, Jose Mourinho, was also recently spotted wearing a TAG Heuer timepiece and holding a TAG Heuer box, although he was previously associated with rivals Hublot.
"We're proud to be in China, where we enjoy vast and loyal support," said Richard Arnol, Group Managing Director for Manchester United. "In TAG Heuer, we have a partner that will be naturally well-equipped to support us. Our rich history can be traced back to the same era. Our prestige is down to our unrelenting commitment to be pioneers."