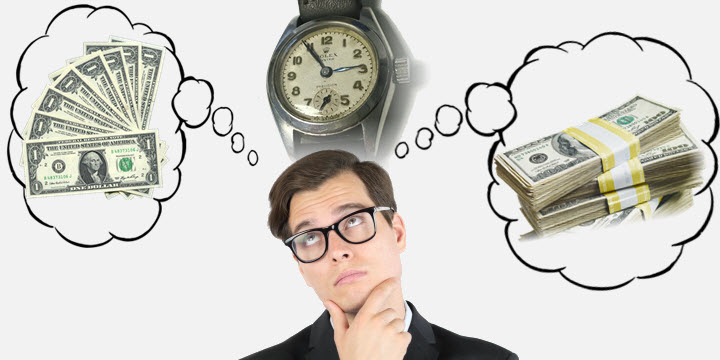 Many owners of luxury watches wish to know how much they could sell their watch for, which is why "How much is my Rolex watch worth? How much cash could I get for it?" is are common questions. Unfortunately, there is no Rolex Blue Book for you to consult, in order to find an accurate valuation. The easiest way to find out how much a Rolex is worth, is to make use of the Jaztime.com free value estimation request form, which can be found here: => get a Free Value Estimation for your Rolex
How much can I get for my Rolex?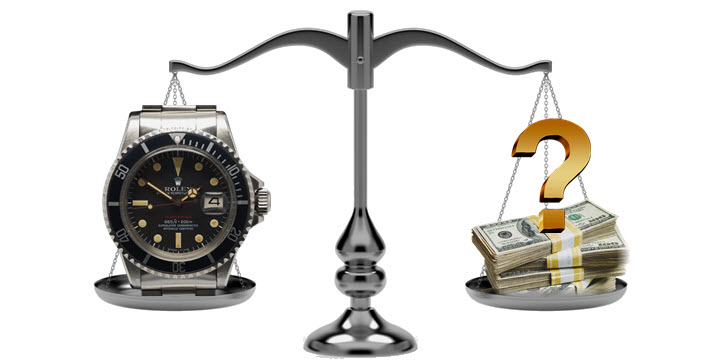 If you wish to estimate the value yourself, consider that many people both overestimate the value of their Rolex timepiece and underestimate the time it takes to find a buyer.
1) The original buying price is mostly useless
Many people use the original buying price as a means of estimating true market value, but this is ineffective. With luxury watches, like many other items, the value drops significantly the moment it is first used. It is also important to understand that the price set by an authorised dealer does not reflect free market prices. As you may be aware, Rolex try to discourage any re-selling of their watches. As a result of this, anyone selling a Rolex via any means other than an official Rolex shop will almost certainly need to provide discounts. Continue reading "How much is my Rolex Watch worth?" →