Frequently Asked Questions (FAQs)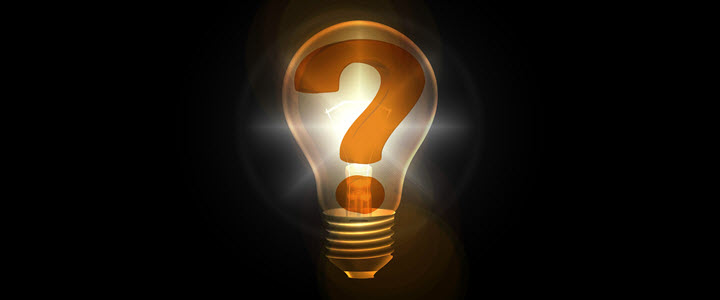 Can I come over and try on some watches?
No, we ask that our potential customers view our virtual showroom on Jaztime.com. Almost every watch is in stock, and almost every watch has 20 or more pictures where you can view the watch from every angle, and some even have videos. After you've decided on which watch simply press buy now, or give us a call and we'll be happy to sell you the watch. Since not all watches are at our office (some watches are with our suppliers, on memo, consignment, being serviced or repaired etc…) we'll need to order the watch from our network of more than 100 dealers worldwide.
For brand new watches, we ask that you go to the nearest authorized dealer where they generally have thousands of watches in every size, color, and configuration available. Once you've decided which watch suits your preferences, go to our website and press buy now or give us a call and let us beat their price!
Not in Southern California customers: If you're not local, you must pay the entire balance via wire transfer and we'll ship it to you. No tax.
Local customers: If you are local and you want to order a watch you must pay a non-refundable/non-transferable deposit for us to order it. Once it arrives you can come to our office and pay the remaining balance via wire transfer (no credit card). You must pay California sales tax, no exceptions.
To view a watch in person you must fulfill the following requirements:
1. Send us a copy of your ID. (We need to know who you are before you come)
2. Show a screenshot of funds available (We need to make sure you have the money ready to pay us for our goods)
3. You must come with intent to purchase, no window shopping. (We may ask for a deposit before you come)
What is your best price?
Our best price is what you see on the website, please DO NOT email or call asking for a lower price. In fact, we have a dedicated staff member working on pricing for our more than 10,000 watch listings on our website, adjusting the prices daily to ensure that we are the most competitve and lowest in the online market. If we wanted to take offers we would put a 'best offer' option on the website. If you email or call asking for a lower price please don't be surprised to NOT get an answer. All prices firm, no need to ask.
Can the prices be higher than what's listed?
Yes. Prices rise, depending on many factors, most of which are out of our control. Since we have more than 10,000 watches listed here, we do our best to adjust prices according to market prices but occasionally we will have to raise the price on a watch. (For example: If you the customer call us for a watch we have listed for $10,000 and it's now discontinued, hard to get, or has risen in price then we may need to change the price to $11,000. You are then welcome to buy it at $11,000 if you want, if not that's okay too, there are still 9,999 other watches to choose from). Either way, we will not collect payment on any watch until we are certain we can deliver it at the price on the website. Prices subject to change at any time and without notice.
Can I see more pictures?
No. On most watches we already have 20+ pictures and even a video on the watch, taken by our professional staff, edited and placed on the website clearly for you to view. There's no reason for us to bother our staff to take more live pictures from an inferior cell phone to send to you when there are already professional pictures on the website. If the listing only has one picture then please go to the manufacturer's website and view their pictures, come back to us for the lowest price.
Why are your prices so low?
1. We have more than 100 suppliers we work with for every brand on our website, and we have been around for many years. Read about grey market here.
2. Low overhead: No retail show room. Online only.
3. We cut out the customer service.
Do you work on weekends?
No. However, we do take some calls and answer some emails for paying customers (at our discretion) on Saturday and Sunday, but we do not allow customers to pick up watches on the weekend unless they have a previous appointment. Most of our watches are kept at an off-site safe which closes on Friday, so we would have to know before Friday so we can get the watch out of the safe for a weekend transaction. Orders placed after the cut-off time will have to be processed following Monday, with the exception of bank holidays. If we happen to have the watch in our safe, we might be able to get it out for you if it's not currently being serviced and polished.
We do buy Swiss watches such as Rolex, Breitling, Cartier, Panerai, Omega, Audemars Piguet, Patek Philippe, IWC etc with cash. So if it's the weekend and you want to sell one of the brands above, give us a call we'll get you cashed out on the spot!
Do you charge Sales Tax?
No sales tax outside of California. We charge sales tax only in California, no exceptions.
What is the deposit for? Is it refundable?
No, all deposits are non-refundable and non-transferable. That means that if you send us a deposit for a particular watch but later decide that you don't want it anymore you would forfeit the deposit and you cannot apply it toward a different watch. Your deposit is only valid toward the watch that you left the deposit for. For example: If you leave a $700 deposit for a Rolex then decided that you did not want it anymore for whatever reason we would not return the deposit. The reason is because when you leave us a deposit we take the watch offline and reserve it specifically for you, we stop taking offers on it and lose out on any potential sales or trades of that watch. If you put a deposit on a watch that we needed to order, custom configure for you, whether it's on our website or not we would order the watch and the parts needed and begin configuring it for you once we received your deposit. Should you decide that you don't want it any longer your deposit is non-refundable and non-transferable because we have already either started to assemble your watch or have already ordered it from our supplier. Once we do that we cannot return your watch or the parts and therefore we now need to stock it.
We accept wire transfer deposits only, which are non-refundable and non-transferable. Zelle and Venmo are acceptable forms, no credit card.
Deposits are valid for a maximum of 30 days. You have 30 days after you have been notified that your watch has arrived to make the remaining payment in full. If you fail to do so on the 31st day you lose your deposit.
The only case in which we allow a refund or the transfer of a deposit is if we cannot fill the order. For example you ordered a Rolex Submariner green but we got you a Rolex Submariner black.
Please be certain you want a watch before leaving a deposit.
Why don't you accept Credit Card or Paypal?
Previously we would accept paypal and credit card for online transactions, however due to the increase in online fraud we no longer accept paypal or credit card online.
Credit card fees add several hundred dollars to the price of the watch, which was passed onto the customer. Since we got rid of the online credit card payment method and accept wire transfer only, we decreased the prices of all our watches and now pass that savings to the customer. A win-win for everyone
For example, if the watch was previously $10,099 on our website with the option of paying with credit card, we have decreased it to $9699 via bank wire. A savings of $400!
Do you match prices?
Yes. With the following conditions:
1. Must be a USA dealer, no private parties, and no international sellers
2. Must be for the same item, with same color, and condition (e.g.: Rolex White Datejust 116334 Brand New)
3. Must be in stock and ready to ship and cannot be a misprint
In order for us to price match, email us a link, screenshot, or email of the competing company's quote. Please only do so if you intend to purchase the item from us if we match it. No verbal quotes accepted
Will my Brand New Rolex come with the original stickers because some of your photos show the stickers?

No. As of 2018 all brand new Rolex watches come from the authorized dealer without stickers. The pictures that we have of brand new Rolex watches may have been taken before 2018 which is why the listing shows the stickers, in other words they are stock photos. When you order a brand new Rolex we get you the freshest one with the latest warranty possible and since all Rolex watches of the same model are identical and all Rolex watches after 2018 have stickers removed there is no reason to retake pictures of the watches without stickers.
Do you take the stickers off your brand new BMW? When you buy a brand new pair of shoes, computer, or TV from amazon or best buy do you expect that the image you see in the listing is exactly the one you will receive? Of course not, they are stock photos. That company probably sells 5 of those TV's per day and all of them are brand new and identical, so it makes no sense to send you that exact TV that was in the photo, besides who would want the TV in that photo which could be 3 or 4 years old. Wouldn't you want the freshest TV with the newest warranty? Same goes for Rolex watches. You pay for it, and then we order you the freshest one possible, no stickers.
What do I do if I have still have questions?

1. Read through our website first, most of your questions can be answered here.

2. If you must call, please ONLY call if you have the intent to purchase or sell your watch that day
3. Have the Item No. ready BEFORE YOU CALL
Contact us if you have questions: