Jaztime Buyer Protection
Jaztime Buyer Protection
Buying a Rolex watch, or a timepiece from any other luxury watch manufacturer, is a major investment. In fact, outside of buying a house or a car, it is one of the biggest purchases many people will ever make. Therefore, for luxury watch buyers, it is essential to feel comfortable and safe during the entire process.

At Jaztime.com, we are fully aware of how important it is for our buyers to feel secure and at ease when buying online, especially when dealing with large amounts of money. It is for this reason that we have prioritised buyer protection and developed a great reputation for looking after our customers.
1) Authenticity Guarantee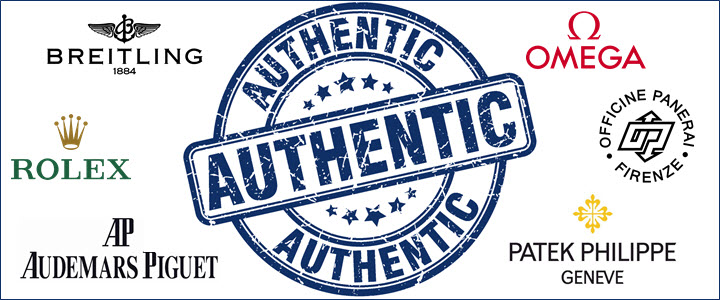 Luxury watches from brands like Rolex, Panerai, Omega and Audemars Piguet sell for extremely high sums and, unfortunately, this has led to significant problems with counterfeiting. While this is most obvious on sites like eBay, fake Rolex watches have flooded the market to such an extent that some online stores sell them too.

Here at Jaztime, however, we only buy, sell and trade 100% authentic luxury watches. As a result, you can make purchases from us with complete confidence that you are getting what you paid for.

Although we are not an authorised dealer, all of the brand new watches we sell originally come from authorised dealers. These ADs often sell parts of their inventory to grey market dealers, like Jaztime.com, in order to clear room for new stock, better manage existing stock, or shift watches that are not in especially high demand.

In terms of used watches, we only buy genuine luxury watches and also employ a team of experts, who have extensive experience identifying counterfeit models. Not only are we able to identify fake luxury timepieces, we also have access to an international database, identifying stolen watches too, ensuring there is zero risk for our buyers.
> learn more about our Authtenticity Guarantee
2) Jaztime Customer Reviews
For buyers, trust is a crucial concept and we do not simply expect our customers to take our word for it when we say we are trustworthy. In actual fact, we believe the people who are best-placed to assess our reliability are our past and existing customers, which is why we encourage you to read our customer reviews.

We estimate that we have sold around 10,000 luxury timepieces in more than a decade since our company was established, earning the trust of buyers along the way. We encourage you to read the hundreds of positive online reviews that have been left on platforms like Google and Yelp, so you can hear from those who know us best.
> read our Jaztime Google Reviews
3) 100% Secure Transactions

When it comes to protecting buyers, the most critical aspect of all is making sure financial transactions are secure. We go to great lengths to ensure all money transactions are completely safe and it is for this reason that we now only accept payments via direct bank transfers, wire transfers or cash.

Previously, we also accepted credit card and PayPal transactions, but we no longer accept these methods, due to an increase in fraud associated with the two payment methods.

Our preferred method of payment is direct bank transfers, as this keeps our customers secure while simultaneously avoiding the fees that are associated with many other payment methods. If you are in the local area, we also accept cash at our own discretion, but we advise customers to call ahead if they wish to pay in this way.

In addition, we understand the importance of staying safe online, which is why all information surrounding financial transactions is digitally encrypted, making use of the latest and best security standards. You can also rest assured that we will not pass your personal details - or any other information - on to third parties.
4) Double Warranty Protection
All watches purchased from our online store, irrespective of whether they are brand new or pre-owned, come with a one-year Jaztime warranty. This means the watches are guaranteed to keep time, within specification, for a full year after your initial purchase, or we will service the watch for you completely free of charge.

Moreover, brand new watches and many used watches also come with a brand warranty as well, allowing you to send your watch for repair at an official service centre. While many brands claim not to honour warranties if the watch is not purchased from an authorised dealer, as long as you do not explicitly tell them where you bought the watch, we are yet to hear of an experience where the service centre refused to service a timepiece for this reason.

The precise length of brand warranty will vary, depending on the manufacturer and whether the watch is new or pre-owned. Nevertheless, many official service centres do become overwhelmed and they do technically have the right to refuse service. For this reason, we recommend using the Jaztime warranty wherever possible. Regardless of your personal preference, however, the crucial thing to understand is that all brand new watches and most pre-owned watches we sell will come with double warranty protection, giving you complete peace of mind.
> learn more about the Warranty
5) Secure & Fully Insured Shipping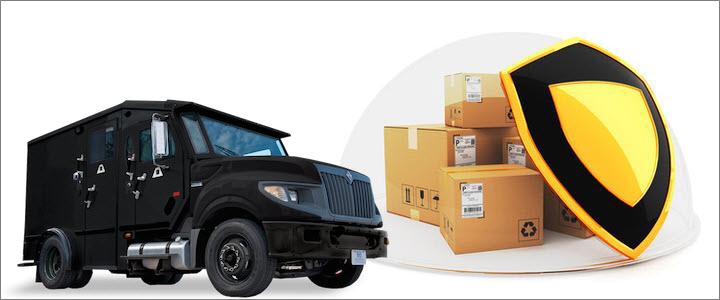 Of course, all of these buyer protections are worthless if you are not actually able to receive your watch safely. At Jaztime, every single item we ship is fully insured, and once your order leaves our premises, you will receive a tracking number via email, allowing you to monitor the shipping process.

All deliveries from Jaztime require a signature confirmation and we ship both domestically and internationally. In the unlikely event that a shipment becomes lost or damaged, contact us within 10 business days and we will lodge a claim with FedEx. Once an insurance reimbursement is issued, we will happily refund you in full.
> learn more about our Shipping Methods