SHIPPING METHODS
Shipping Methods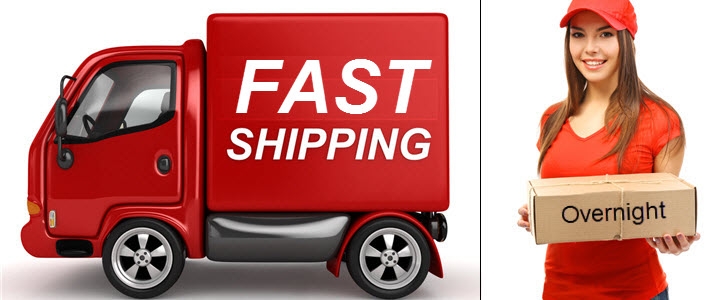 Every item shipped out of our store is fully insured and requires a signature confirmation upon delivery. You will receive a shipping tracking number via email once your order is shipped from our store. Parcel tracking info is available online. We provide the tracking link via email.
$100-$300: Depending on Brand due differences in shipping logistics. Overnight Shipping within the continental United States. Saturday delivery possible for $20 extra. All items over $5000 must be sent via overnight.
$300: DHL International Shipping - orders outside the continental United States are charged a standard $200 shipping fee. International shipping rates are subject to change depending on the price of the order and distance of delivery.
$1000+ : For Orders above $150,000 - For the safety of the product we only ship via Armoured Carrier for orders of this calibre.
Shipping Restrictions
Air and ground shipment time frames are in business days only, and exclude weekends and/or holidays.
Weekend deliveries are valid only if; the Next Day Air Saturday delivery option is selected, and the package will be shipped to a domestic location.
Shipping and Item Problems
If a shipped order was lost or damaged, FedEx must conduct an investigation. If problems arise, please contact Jaztime within 10 business days of the item shipping from our store. If the package is not located, FedEx must process a claim for the package. Claims can take two weeks to process. Once the carrier claims responsibility for the loss or damage of your shipped item, an insurance reimbursement will be issued to Jaztime and and your original payment will be refunded in full or an alternate order will be placed.
Jaztime will guarantee that we will send the package with whatever time guarantee that you choose but if the shipping company has a delay in their service for whatever reason no refund on shipping will be given. Rarely does Fedex/UPS/DHL does not deliver within the time promised on their label which often is due to weather or other extenuating circumstances. In this case no refund on shipping will be made since the time promised on the label is an estimate not a money back guarantee
Contact us if you have questions: