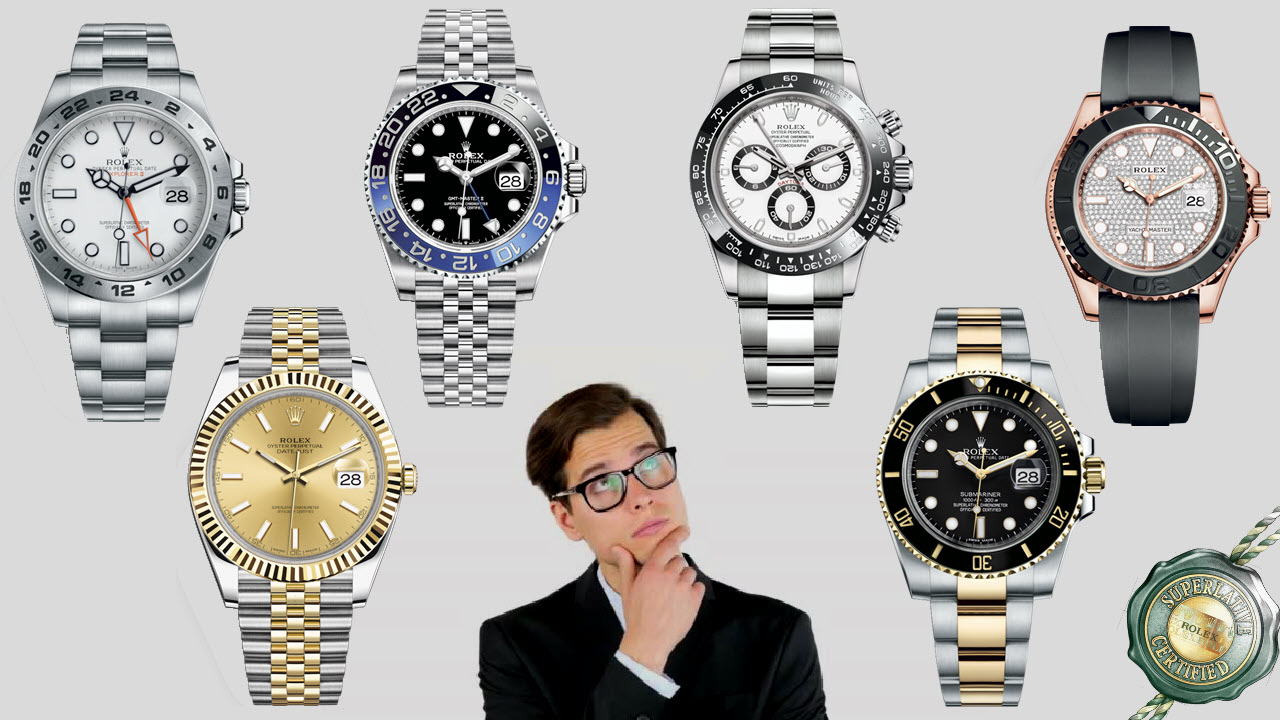 You decided to buy a Rolex, but feel unsure about which model to get? You're new to the World of Rolex? This is a common dilemma and, in truth, the Rolex that is right for you will depend on many various factors.
How much money are you willing to spend?
Do you want a brand new Rolex or pre-owned model?
Are you looking for simple quality, or something more flashy?
Do you prefer durable stainless steel or prefer higher value gold or platinum?
What functions do you require or value the most?
Here are some pointers to help find the path to the best Rolex for you.
Why Do You Want to Buy a Rolex Watch?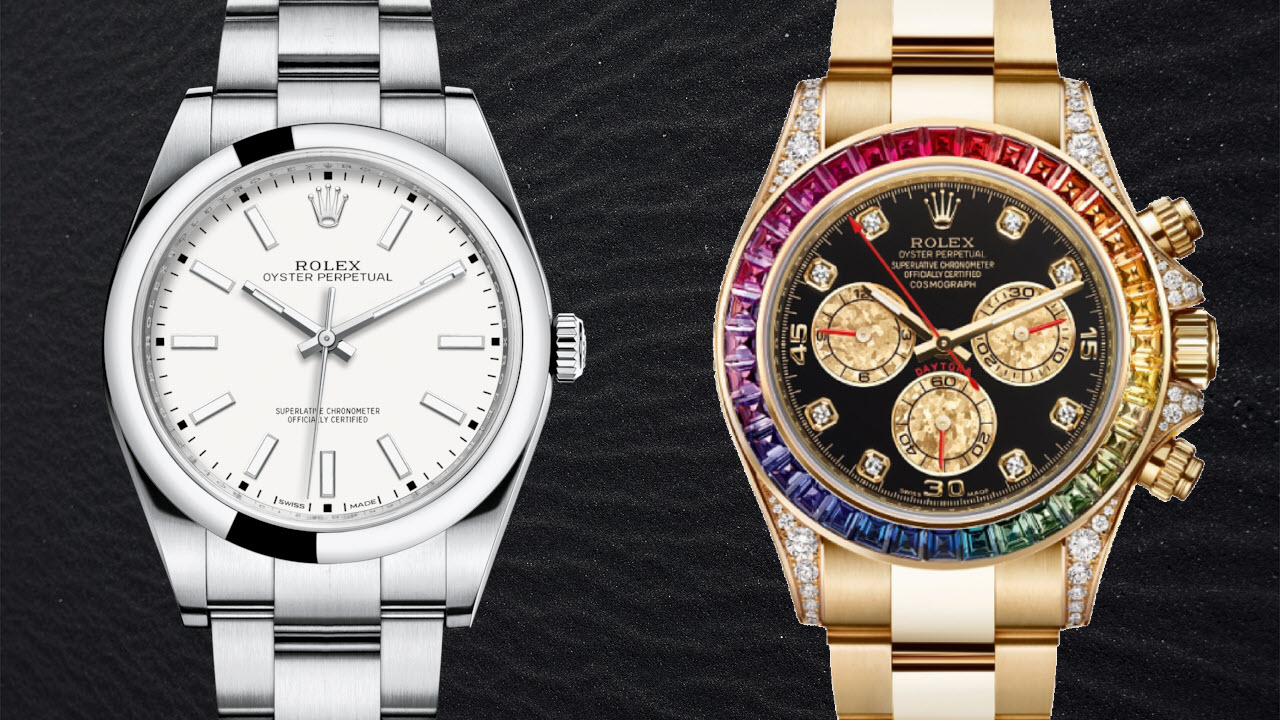 First, you should think about what is motivating you to buy a Rolex watch. Do you want to be able to show your watch off to people and tell them about it, or are you attracted by the manufacturer's reputation for quality? It is also worth thinking about how important it is to you that your watch is easily identifiable as a Rolex.
For instance, the Rolex Cellini does not look anything like other Rolex watches, so may not look like one to a casual observer. By contrast, the Rolex Datejust is a Rolex classic, which is instantly recognizable.
You should also think about the kind of statement you want to make. Oyster Perpetual and stainless steel Datejust watches with a smooth bezel look very understated, while a fluted bezel can draw more attention. Two-tone gold and steel models are more flashy, but one could argue that rose gold is less obviously flashy than yellow gold.
If recognition is important, bear in mind that most casual observers may only recognize the popular Rolex sports watches, such as the Submariner, GMT-Master II or Daytona. These models are large and easily visible, even without flashy materials, but a full gold sports Rolex will draw the most attention, especially if it is set with diamonds.
Dress or Sports Rolex for Businessmen & Bankers?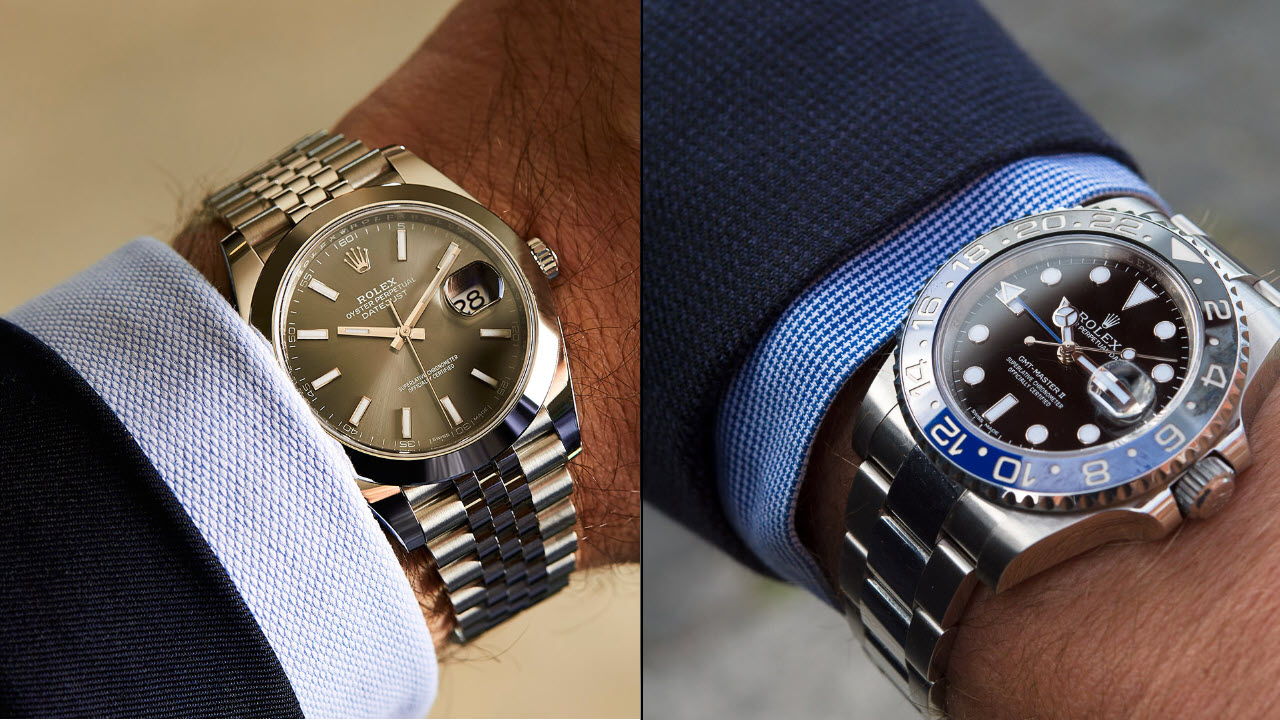 Almost any Rolex will look good with a suit, including sports watches, so you do not necessary need a dress watch for business purposes. Similarly, most Rolex dress watches also work well in a casual sports environment.
If you want a Rolex to show off, the most popular sports models come to mind, but a yellow gold and steel Datejust 41 with a fluted bezel is also an obvious choice. If you prefer an understated look, you might choose an Oyster Perpetual, or a Datejust 41 with a smooth bezel. At the same time, the minimalist Explorer I is a high-quality sports model, which will not draw an excessive amount of attention, or stand out too much.
Your Budget & the Cheapest Rolex Models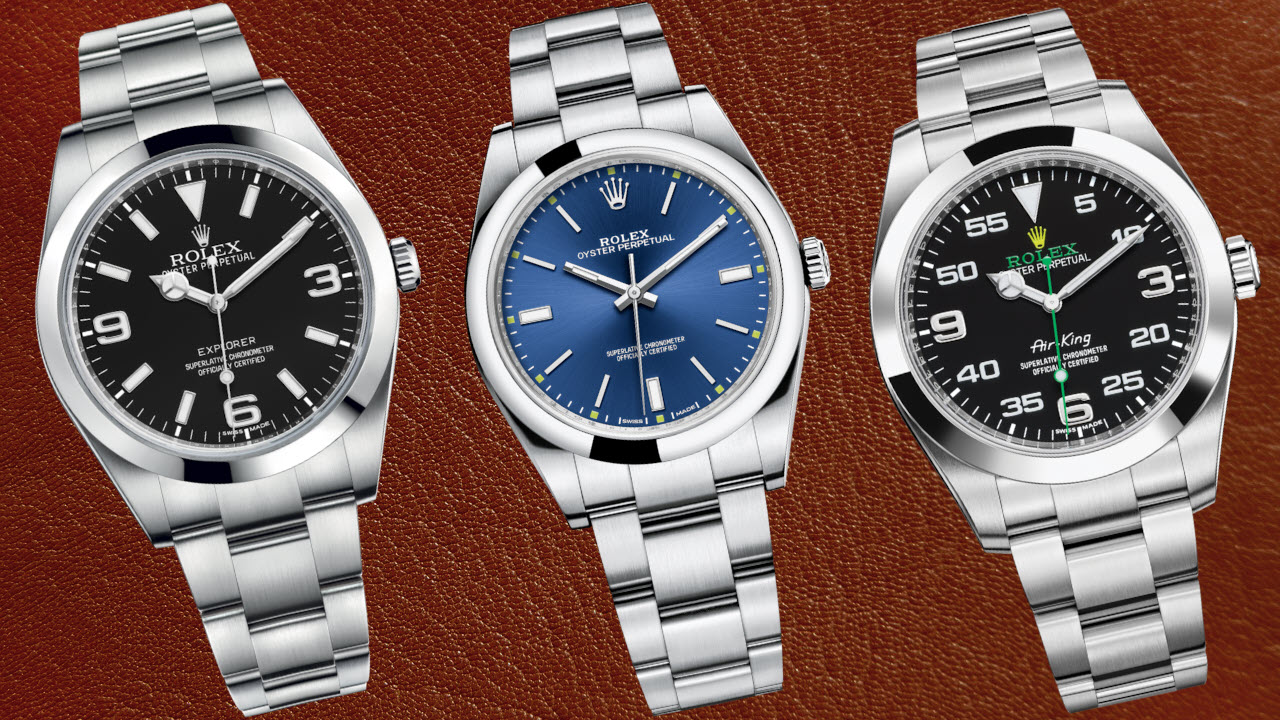 In general, the price of a Rolex is based on how complex its functions are. An Oyster Perpetual is one of the most basic timepieces in the Rolex catalogue in terms of functions, so is one of the cheapest. Datejust models not only show the time, but also the date, thus are more expensive. The Day-Date takes this a step further, showing the date and day of the week, and these models are significantly more expensive still.
Of course, materials also make a big difference. Stainless steel models are generally cheaper than gold models. You can learn more about the cheapest Rolex models HERE.
The Size of Your Rolex
In addition, you must also think about size, as smaller models are usually cheaper than larger models. Which Rolex watch size is right for you? We have an article dedicated to this topic, which you can view (here).
At present, the overall fashion trend is 'the bigger, the better'. As a brand, Rolex is introducing ever larger timepieces and while bigger models are usually more valuable, you need to think about what suits you. If you are strongly built, a small watch may look strange, and if you have slim wrists, a large watch may look over-sized.
Most Popular Sports Watches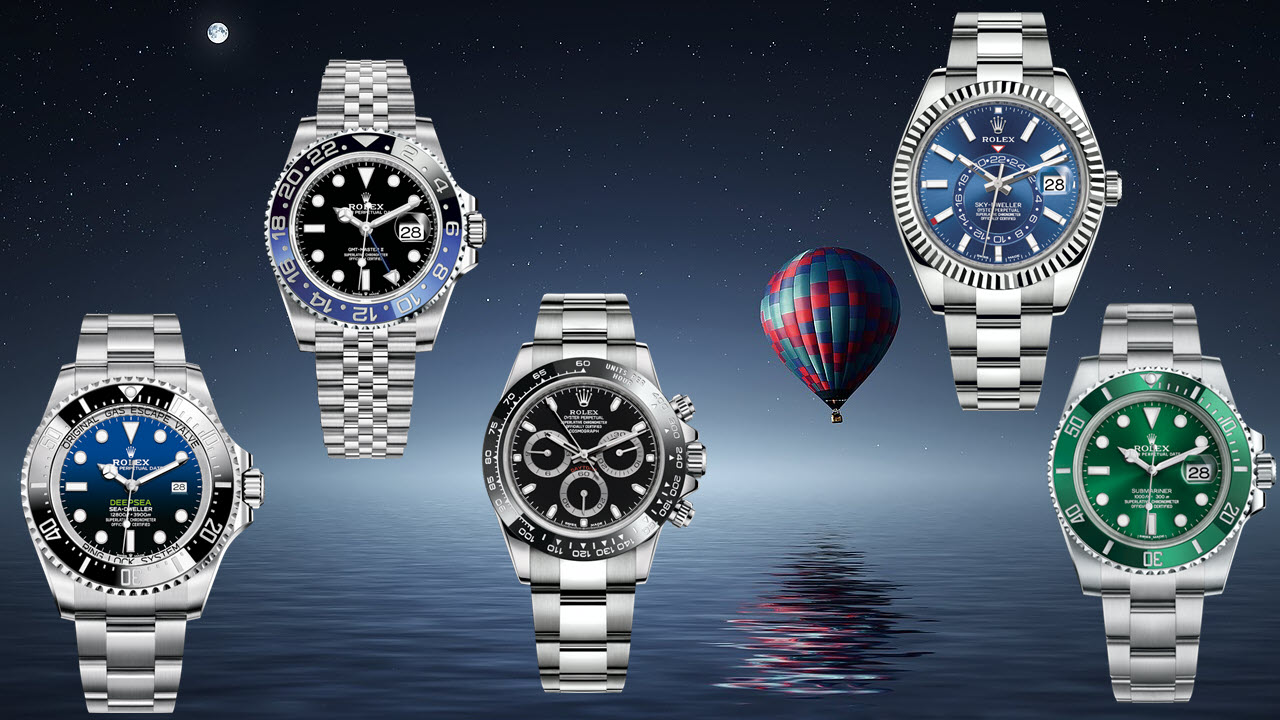 If you are new to the world of Rolex watches, you might be surprised to learn that there is a waiting list for many popular sports models. This is because Rolex keeps the supply of its sports models artificially low, in order to increase the sense of exclusivity and prestige.
Are you willing to wait two years for your first Rolex? If not, you will either have to pay more and buy from a grey market Rolex online shop, such as Jaztime.com, or buy older or used models.
The Rolex Submariner diver's watch, recognizable from old James Bond movies, is a very popular choice and is easily identifiable by its 60 minute unidirectional bezel. Here, the Submariner no date models are cheaper than the more common Submariner Date timepieces. The most difficult to find are the green 'Hulk' models, but even a simple black Submariner Date can be quite challenging to get hold of from an Authorized Dealer. If you would prefer a bigger watch, the Deepsea or the Sea-Dweller might be the best choice for you.
Rolex GMT-Master II models are pilot's watches, and are defined by their 24-hour bezels. The most recognizable are the black/blue 'Batman' and blue/red 'Pepsi' models. Meanwhile, the Rolex Daytona is designed with racers in mind and can be recognized by the presence of two buttons in addition to the Rolex crown.
Swimming & Water Resistance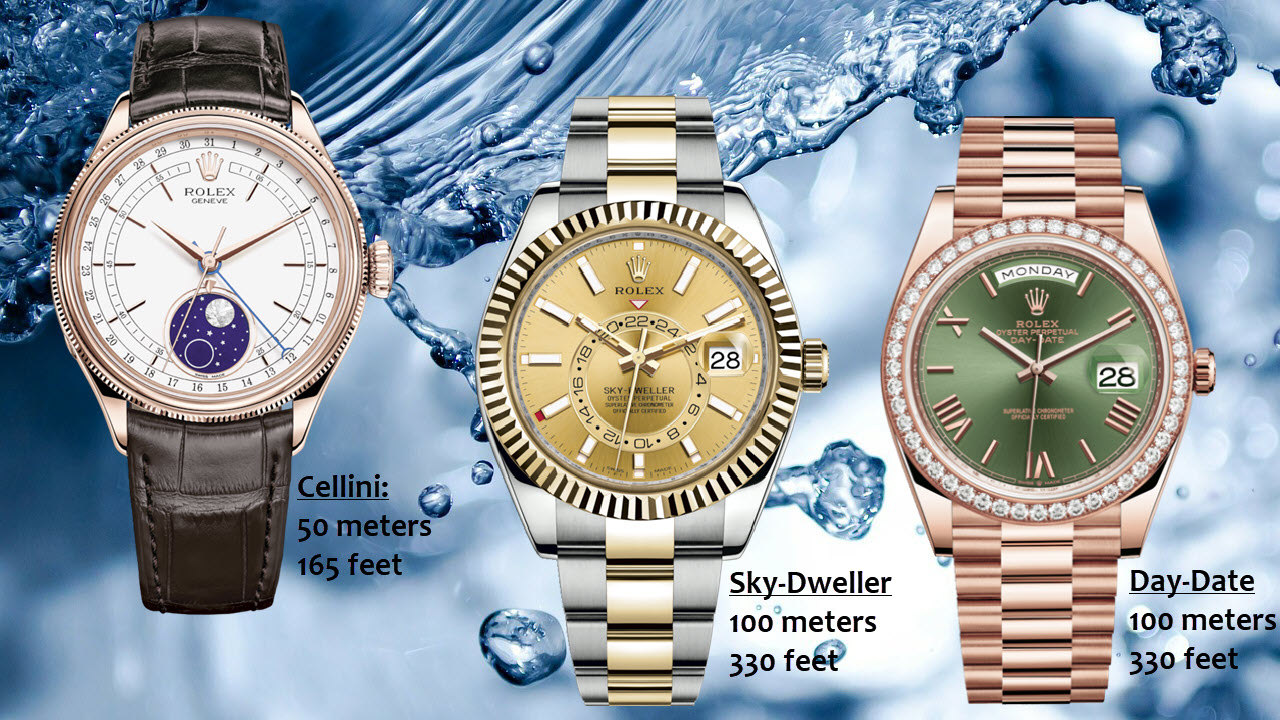 Some people think that if you want to wear a Rolex for swimming, you have to buy a Submariner, Deepsea or Sea-Dweller, but basically all Rolex watches are water resistant enough for swimming or taking a shower with.
Rolex innovated water resistant wristwatches with the Oyster case, which was initially launched in 1926 and with the exception of the Cellini, all modern Rolex models use this Oyster case. Even with the Cellini, the watch is water resistant for up to 50 meters, so unless you have advanced swimming requirements, any Rolex will be suitable.
Most Popular Dress Watches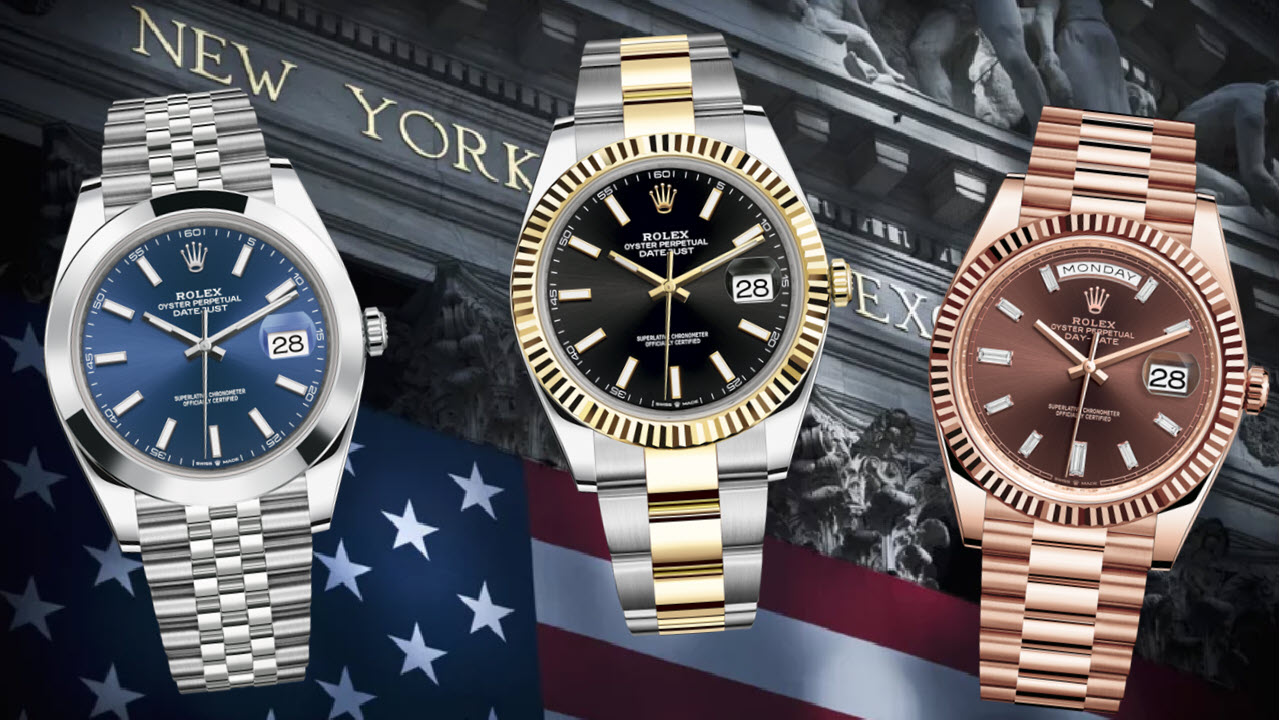 The Rolex Datejust collection is the most plentiful dress watch collection by far. For men, the Datejust 41 is currently the most popular model. It offers a wide range of price levels, from entry-level stainless steel models with smooth bezels, through to two-tone gold/steel models with diamond bezels.
Oyster Perpetual dress watches do not show the date and are only available in steel, making them significantly cheaper. The Day-Date President collection, on the other hand, shows the date and the day of the week. These models are made from precious metals and so are significantly more expensive.
Watch Materials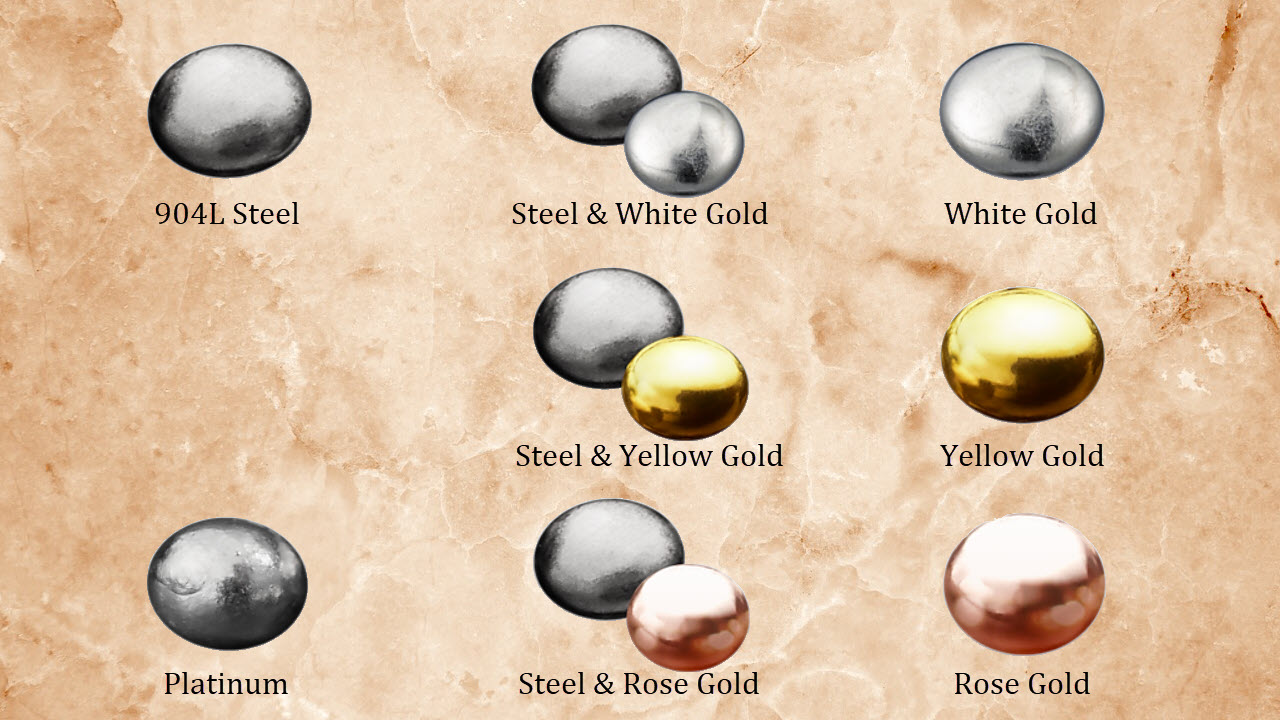 It may seem obvious that stainless steel is cheaper than precious metals, ensuring that gold/steel two-tone or full gold Rolex watches are more expensive than plain steel. While this is usually true, it does not apply in all cases, with one example being Oysterflex bracelets. This is often due to a novelty factor, or because of supply levels.
Moreover, if you are seeking a Rolex with diamonds, you should know that it is significantly cheaper to get a custom diamond dial, or an after market diamond bezel, rather than buying an official Rolex diamond watch.
Buying from Authorized Dealer vs Grey Market Online?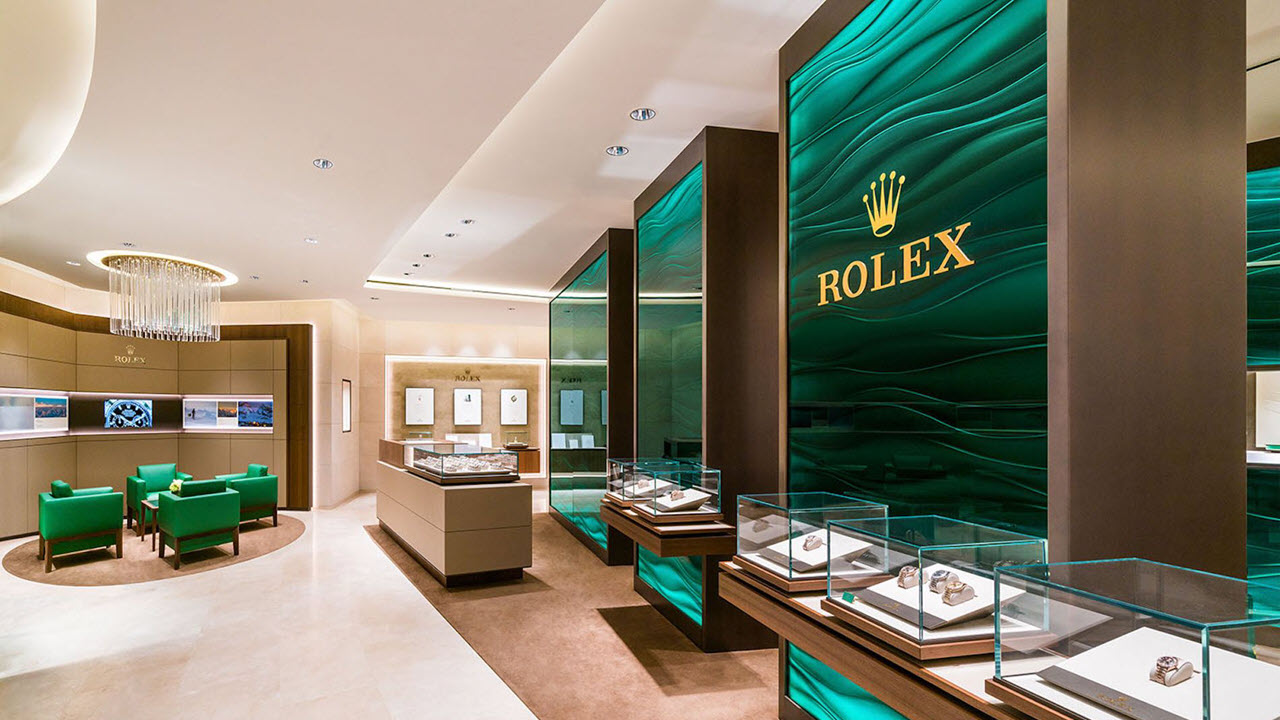 Rolex has a limited amount of Official Retailers, which are prohibited from selling on the internet. Aside from this limitation, the problem with Authorized Dealers is that they might not have the model you want. Unless you find a very large Rolex store, the selection is going to be limited.
Small Rolex boutiques have few if any popular sports models, whereas grey market online shops such as Jaztime offer discounts on authentic watches and the option to skip waiting lists for the right price. You should only buy from reputable stores such as Jaztime; however, buying directly from Rolex is usually cheaper and safer than platforms such as eBay.
Buy New vs. Used Rolex?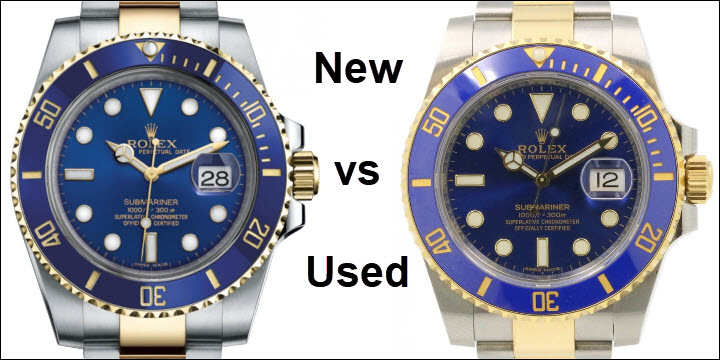 Only grey market dealers buy and sell pre-owned or used Rolex watches. Official Rolex Dealers will usually not buy back any watches, and they never sell used watches. Older or used watches are generally cheaper and whether you can tell the difference between a new or used watch depends on the specific model and the condition it is in.
In many instances, after a professional polish, most people have a hard time telling a used stainless steel Rolex from a brand new one. However, gold is softer than steel, so the wear and tear is more difficult to hide. Therefore, used gold and two-tone Rolex models are usually around 20 to 40 percent cheaper than brand new ones.
Best Rolex for Resale Value / Investment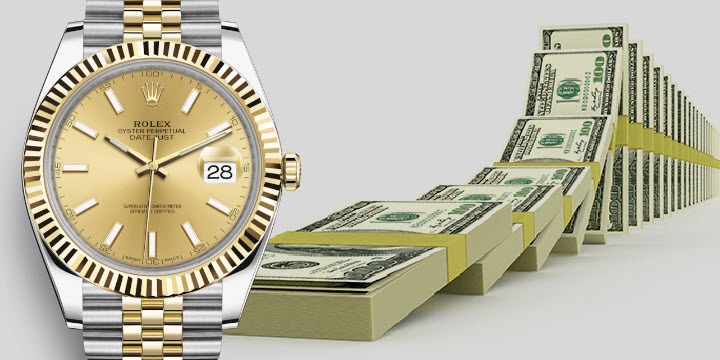 Buying an everyday use mechanical device with the hopes of selling it again for a good price can be a misguided endeavor. Nonetheless, many first-time buyers are concerned about the resale value value of their first Rolex, and this is especially true if the buyer is not totally convinced they can actually afford their purchase.
The general advice for resale value is to stick to stainless steel models. The reason for this is because models made from precious metals are sold and purchased far less often, so they depreciate in value faster. You can read more about this in our article on the subject here.
Resell & Trade-In Later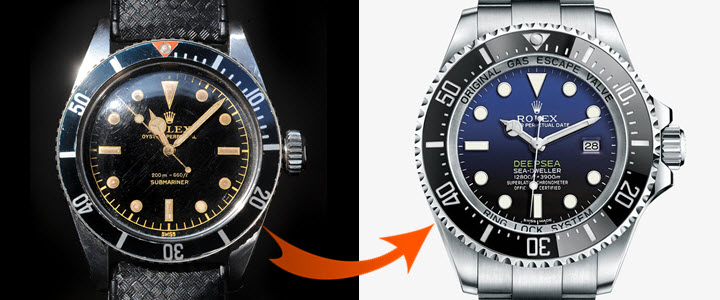 The good news is, regardless of the watch you opt for, you do not have to stick with your first Rolex watch forever. For this reason, you should not sweat the decision too much. At Jaztime.com, we buy used Rolex watches for cash, but we also have a trade-in form, where you can upgrade your first Rolex to your chosen Rolex 2.0.
Alternative Brands
If you want a high-quality luxury watch, but have realized that you cannot afford a Rolex, or would rather spend less if possible, there are some alternatives. As you may know, James Bond now wears Omega and not Rolex. You can purchase an Omega sports watch, with similar functionality to a Rolex, for around half the price.
Of course, if you would still like to remain loyal to the Rolex company, you can purchase a Tudor watch instead, as the Tudor brand is owned by Rolex, but sells watches at a lower price point that is affordable alternative.
Final Thoughts
We hope this article has been of assistance to you and has helped you to decide on what your first Rolex purchase should be.
To get a good overview, check our Rolex product catalogue at: Jaztime.com/rolex
To find the best current Rolex deals, visit our on sale page at: Jaztime.com/on-sale