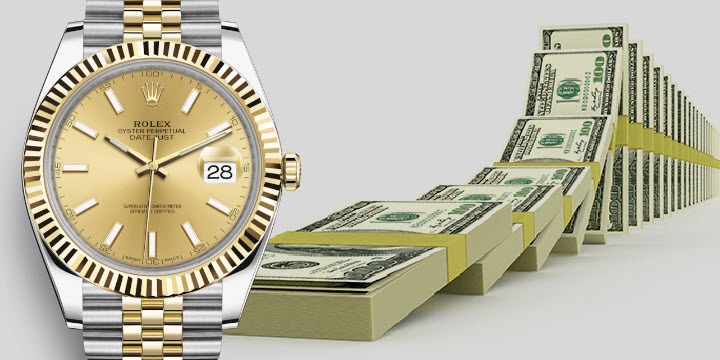 Purchasing a Rolex sounds like a fool-proof plan: buy a high-quality luxury timepiece or other piece of jewellery, which you can later convert into cash when times are tough. In the case of jewellery, you can claim the material value, so prior to making a purchase, you should determine how much you are paying for gold or diamonds, and how much you are paying for the craftsmanship, and then make your decision based on potential re-sale of the materials.
With luxury watches, on the other hand, you are going to want to sell for more than just the material value. The problem here is that watches are mechanical devices, meaning the quality of their inner-workings will be taken into account. They are also subject to changes in fashion, and value can be dictated by availability too.
Indeed, asking which Rolex to buy as an investment is similar to asking which car to buy as an investment. Most watches lose value the moment they are purchased and unless you plan to rent your Rolex out to other people regularly, you are going to struggle to make a profit. Nonetheless, here are some pointers to improve your chances.
Waiting List Rolex Watches at Authorized Dealers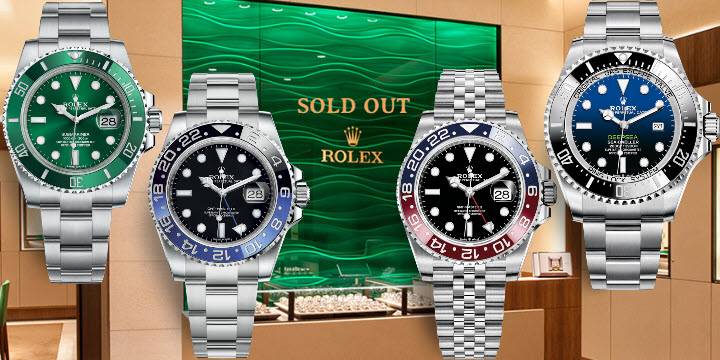 There are a handful of Rolex sports watch models, which are in high demand at the moment, but which are also almost impossible to get from Authorized Dealers. Thus, if you can get hold of one of these for the official Rolex list price, you could immediately sell them on the free market and potentially make thousands of dollars out of it.
Examples of some of these waiting list Rolex watches include: the Rolex Daytona with a ceramic bezel, the Stainless Steel Rolex Submariner watches, especially green dial with the nickname of "Hulk", the Steel Rolex GMT-Master II Pepsi and Batman models, the Rolex James Cameron Deepsea D-Blue, and the Rolex Sea Dweller 43 with red text. All of these models are available from Jaztime.com, albeit for a fair free market price. Nevertheless, they may still retain value much better than most other Rolex purchases.
Low Supply Rolex Watches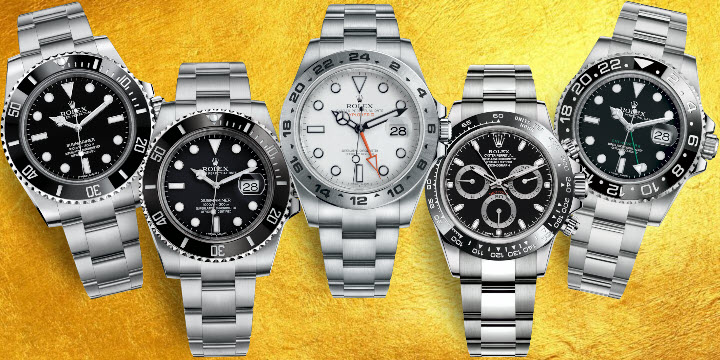 If you are prioritizing future re-sale value, one of the most important considerations should be production numbers. In general, there are far fewer Rolex sports watches in production than there are Rolex dress watches. Oyster Perpetual and Datejust models are commonplace and sold at almost any authorized Rolex store.
By focusing on watches that are produced in low numbers, you are more likely to attract buyers in the future. In addition to some of the sports watches, this is also a good reason to prioritize limited edition models.
Thinking About Materials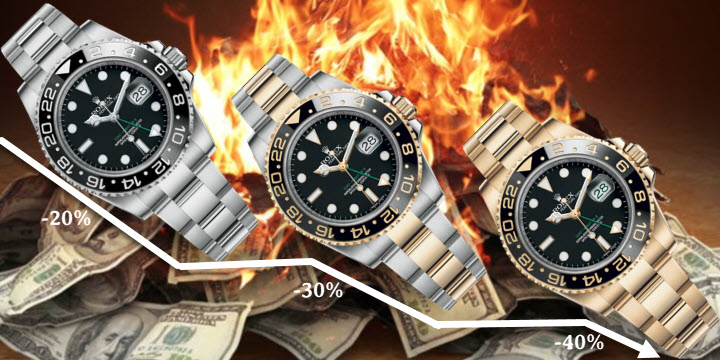 When most people think about valuable materials, they will think of gold, platinum and diamonds, so logically, you might think this kind of Rolex is the best investment. Yet, in reality, these models are expensive, less popular and hard to sell, meaning they often lose value very quickly.
To put this into perspective, the typical depreciation in value for a stainless steel watch is 20 percent, while a two-tone steel and gold watch might see a 30 percent depreciation. For a full gold Rolex, it is not unusual for this to reach up to 40 percent and even Authorized Dealers have problems getting rid of full gold models.
Brand New vs. Pre-Owned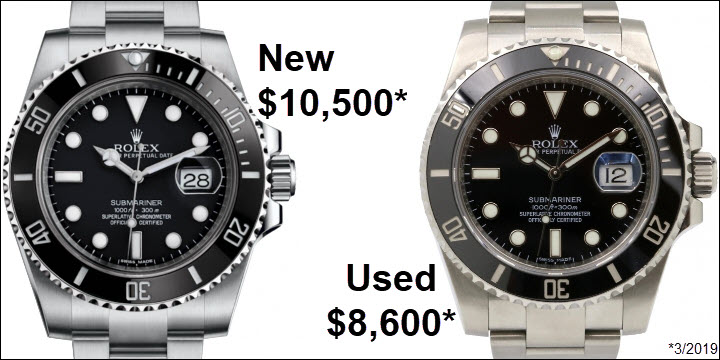 You might also initially think that a brand new Rolex model is a better investment than a used model. Yet, a brand new watch loses a substantial amount of value the moment it is purchased – just like with a car. Therefore, in reality, your initial Rolex investment might depreciate in value far less if you buy a used model.
This is because a used model has already experienced the most significant drop-off in value prior to you purchasing it. For this reason, strangely, a second hand steel sports Rolex can actually be one of the safest investments.
If you are brave, you can purchase a used Rolex from a private seller through eBay or Craigslist. However, with an abundance of counterfeit models on the market, this can be extremely risky. If you want to guarantee that you are buying an authentic Rolex, you should visit our online store at: www.Jaztime.com/on-sale and buy from there.
Timing Your Purchase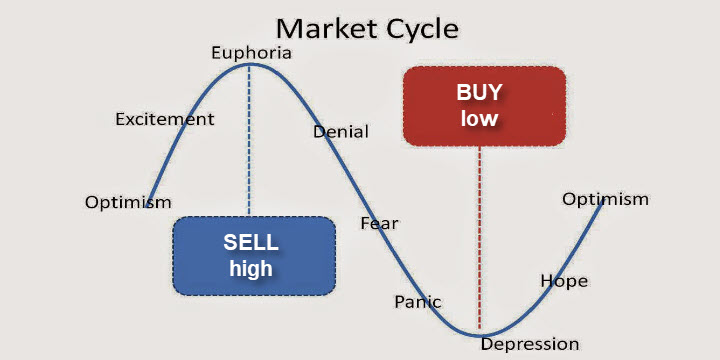 Next, you need to think about the timing of both your purchase and your sale, in order to maximize return on your initial investment. As you might imagine, prices crashed in 2009, even for used Rolex timepieces, because a lot of people were trying to get cash for their watch at the same time in response to the financial crisis.
If you are able to buy a Rolex watch at that kind of time period, your watch may not lose much of its value for a while after, making it a potentially shrewd investment. However, if you invest in a Rolex watch with the intention of selling it if the economy crashes, it is unlikely to work out as you might have initially imagined. If you are able to accurately time the market, there are many other investments that make more money. Sadly, almost no one can time the market cycles accurately.
Additional Tips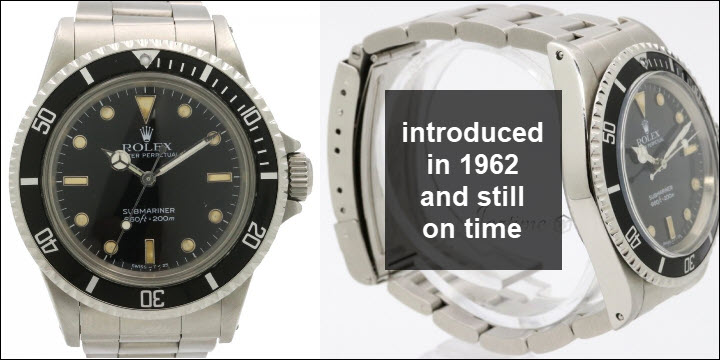 When purchasing a Rolex as an investment, many people consider the vintage and antiques market. Certainly, it is true that if you hold on to a Rolex watch for long enough and keep it in good condition, you may be able to auction it off for a lot of money one day – especially if the model is not produced in large numbers. It is also possible that purchasing a vintage Rolex watch would be a good idea, as it may continue to rise in value. Yet, in truth, this is a speculative idea at best and it can be very difficult to anticipate value rises.
If you buy a Rolex watch as an investment you have to consider if you want to wear it. Obviously, any wear and tear diminishes the value. The box and papers of the watch, should be also kept in good condition. Another consideration is how and where to sell your investment Rolex. Selling on Craigslist or eBay comes at an considerable risk, just search for "buyer fraud" for these platforms. In addition selling your watch at a reasonable price privately might take months. At Jaztime.com you can sell your Rolex watch for a fair valuation, fast and safe.
Finally, it is also important to acknowledge sales taxes. Unlike with bonds, stocks or other investments, you usually have to pay sales tax for your Rolex watch and this can set your "investment" back by quite a bit.
The Final Word
Purchasing a Rolex as an investment is complicated, because most models lose significant value immediately, while some of the most valuable materials do not translate into sensible investment purchases. With that said, a stainless steel sports Rolex, such as a Submariner, Daytona, GMT-Master or Explorer II, is a solid option.
Nevertheless, while those purchases are safer bets when it comes to re-sale value, there are other factors that can impact upon your investment, such as the timing of the purchase. Making a large profit on a Rolex investment is relatively rare, so you should avoid buying one with the sole expectation of achieving this.
Regardless of whether you want to buy or sell your watch, the team at Jaztime.com would be happy to help you.