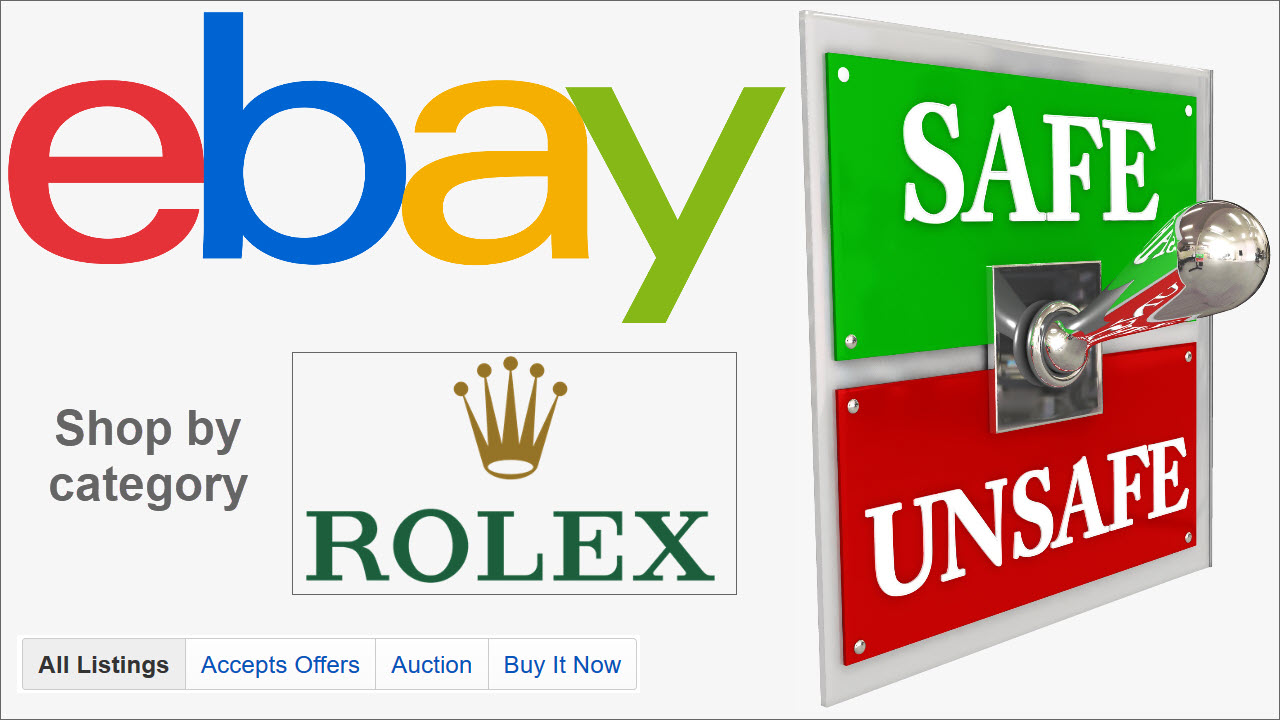 Many buyers looking to purchase a Rolex watch are drawn to online platforms like eBay, but with so many fake or counterfeit Rolex timepieces flooding the market, is it actually safe to buy one in this way? The answer is both 'yes' and 'no'. You certainly can find authentic new, used and vintage Rolex watches on eBay, and if you are experienced enough to know what to look for, you might even find a good deal every now and then.
Unfortunately, the sheer number of fake Rolex watches out there is enormous and some of them are extremely convincing. As a newbie, you are likely to have a tough time finding Rolex timepieces that are both cheap and authentic on eBay. Of course, the eBay platform itself does try to protect buyers and sellers from fakes and frauds, but even with the best will in the world, those efforts are not always successful.
Disclaimer: Jaztime buys, sells and trades in luxury timepieces. This includes brand new, certified pre-owned, and authentic vintage Rolex watches. We used to buy and sell on eBay for many years and even with our expertise, we were the victim of a buyer scam. Nowadays we mostly buy and sell via our Rolex online shop at Jaztime.com.
Purchasing a Rolex from a Private Seller on eBay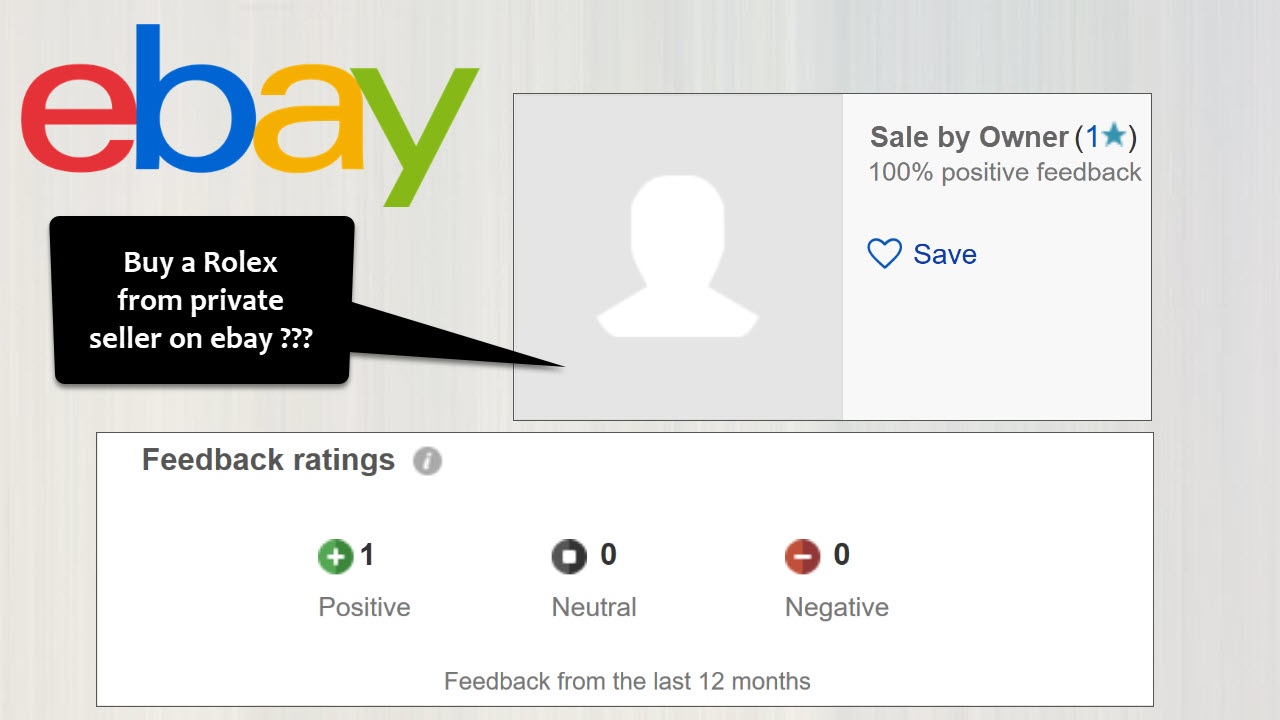 If you would like to buy a cheap Rolex from a private seller on eBay, by all means you can chance your arm. However, one problem is that eBay does not allow private sellers to just open an account and list high value items, like luxury watches. Instead, it requires them to establish a reliable seller history. Consequently, it is actually quite difficult for an ordinary Rolex owner to sell their watch on the platform.
For these reasons, if you see a self-professed private person selling a Rolex on eBay, you should be aware of the realities of how the platform works and proceed with extreme caution. Even if a private person does sell their Rolex on eBay, they are unlikely to have much of a feedback score, so you have to ponder whether you are willing to risk buying from someone with no established reputation. Besides which, some scammers also sell lots of cheap items first, build up a good feedback score, and then start selling fake Rolexes.
The best approach is to read the feedback, exercise caution, and only proceed if you are absolutely sure.
Buying Cheap Rolex Watches from Dealers on ebay?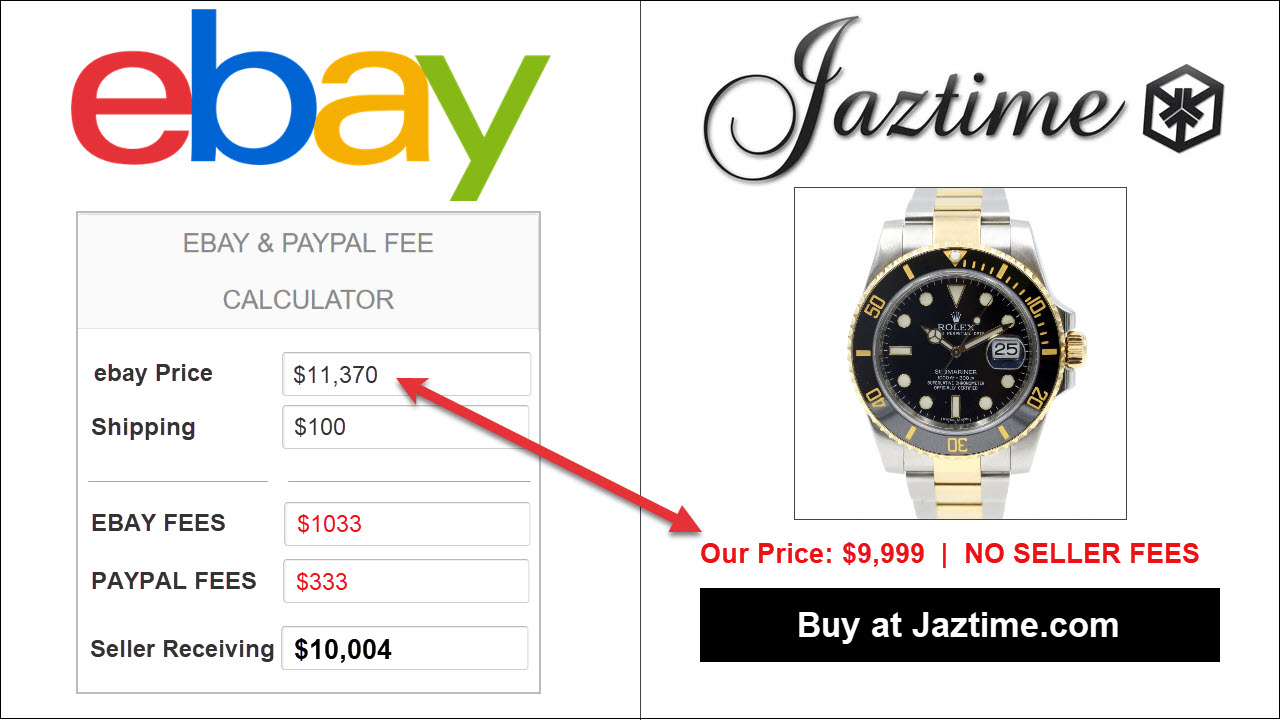 As previously mentioned, Jaztime used to sell on eBay as a professional dealer. Unfortunately, there are several issues with selling this way, which puts many off. First, and most importantly, the fees eBay charge sellers increase year after year (Try the ebay fee calculator). They are now at a level where it is almost impossible to offer authentic Rolex watches at the best possible price. In simple terms, this means eBay is never going to be the cheapest option for buyers.
Compared with buying directly from a Rolex grey market online shop, such as Jaztime, you will have to pay more, because you will indirectly have to cover the eBay fees. Additionally, you may have heard that some states complain about foregone sales taxes, and eBay does not have a good solution for informing buyers on sales taxes when they browse Rolex listings. Thus, comparing final Rolex purchase prices on eBay is tricky.
Moreover, eBay tries to protect paying customers more than sellers – understandably – but this has meant that the amount of buyer fraud on the platform has grown substantially in recent years. Thus, any legitimate seller of authentic Rolex watches has to price in the cost of dealing with a total loss on any given sale.
While legitimate Rolex dealers do exist on eBay, the numerous downsides has meant that many of the best and most reliable sellers now avoid the platform entirely, and instead choose to sell via their own websites.
Warning: Fake, Replica, or Franken-Rolex Watches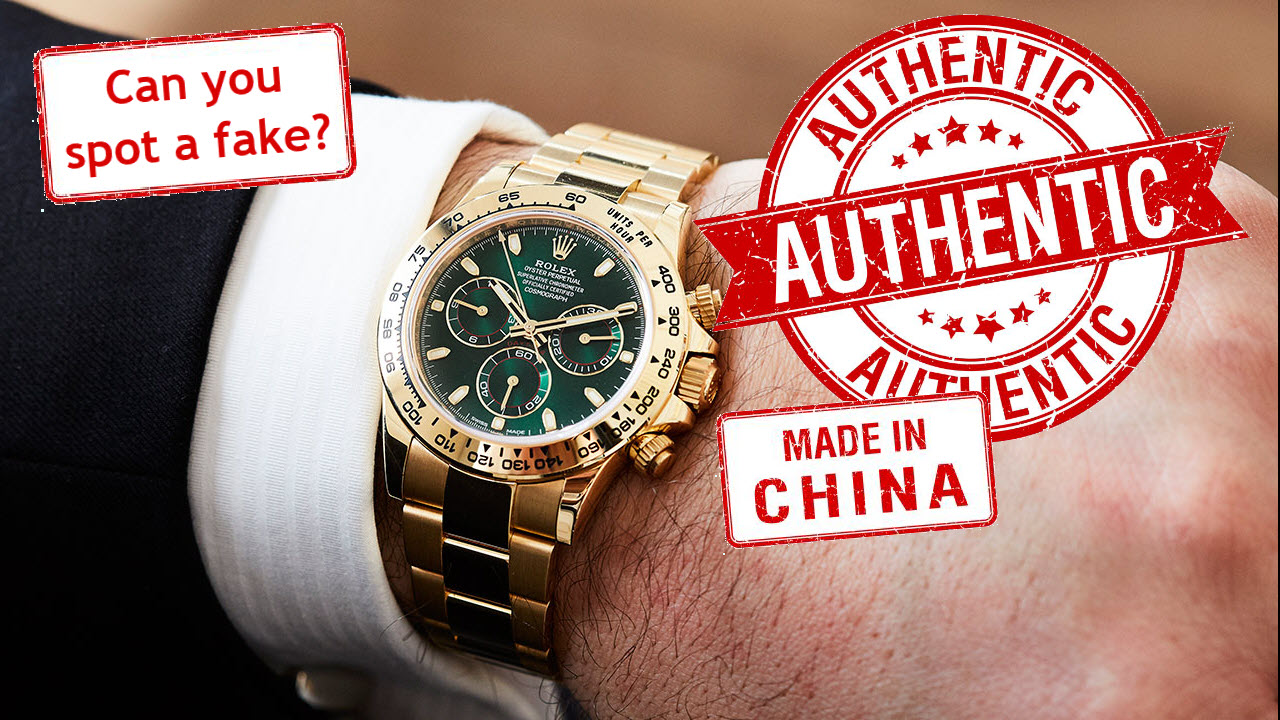 According to eBay's own forums, the service is "a minefield where Rolexes are concerned". There might even be more fake Rolex watches and Rolex scams on eBay than there are authentic Rolex discounts. Recognising a 100 percent replica of a brand new Rolex is relatively easy, especially to the trained eye. After all, Rolex is a manufacturer that uses cutting edge technology to produce timepieces of the very highest quality. Many details of authentic models are difficult to copy, or would simply cost too much to replicate.
It is, however, much easier to replicate older models and vintage Rolex timepieces, because the technology from 10-20 years ago is easier to convincingly imitate. If you see a discontinued Rolex model on eBay and it looks brand new, beware, as there is a strong chance that it is not genuine.
It is also much harder to spot a hybrid, with both real and fake parts, and these are sometimes referred to as 'Franken-Rolex' watches. As an example, it could be that the case is genuine, but the internal movement is fake, or that the bracelet is not genuine. There are all kinds of hybrid Rolex models on the market and eBay is a common place for them to be sold, because they often cannot be identified unless they are taken apart.
On the other hand, badmouthing legitimate Rolex dealers can also be an issue. This is generally more of a problem on the Amazon marketplace, but can also occur on eBay. Often, the easiest way to get rid of competition on these platforms is to attack the other seller's reputation. A complaint which mentions "fake, replica or imitation" in a review can result in an account being suspended and can have a devastating effect on the dealer.
Warning: Rolex eBay Seller Scams
The sale of fake Rolex timepieces is not the only trap that can be sprung on eBay (learn more about ebay seller scams). The more expensive a product is, the more likely you are to encounter fraud. Indeed, it might surprise you to know that there are a wide range of different seller scams that are commonly used to trick buyers on the platform.
One of the most common seller scams is a simple fraudulent item listing. This is where a seller lists an item for sale, but is not actually in possession of the item and has no intention of providing it for the buyer. With regards to Rolex watches, this would mean that the buyer pays a large sum of money for a timepiece, the seller accepts the money and then disappears without ever sending it. Buyers can gain some protection against this by using PayPal.
Another scam, which occurs frequently on the eBay platform, is what is known as 'shill bidding'. This occurs when a seller lists an item with a low starting price, generates plenty of interest from potential buyers, but then uses fake accounts to continuously make new bids, pushing the price up rapidly. Ultimately, the result of this is that the eventual winner of the auction ends up paying more than they otherwise would have.
Finally, some fraudulent sellers hack into accounts of other sellers with established reputations for reliability, and then use the accounts to sell their counterfeit Rolex watches. This scam works, because buyers see a bargain, check the seller's feedback and see that it is overwhelmingly positive, not knowing that the account was compromised.
Where to Authenticate your EBAY Rolex?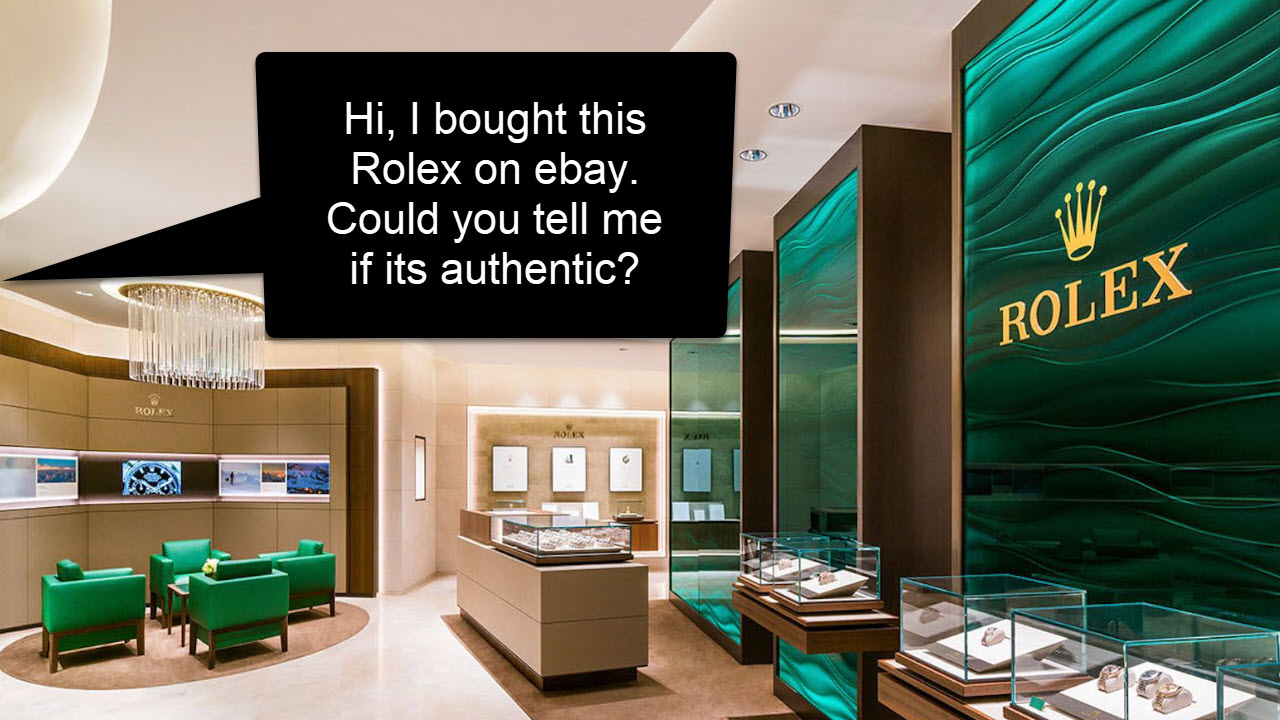 Assuming you decide to actually purchase a Rolex watch on eBay, you are going to want to make sure that the timepiece you receive is genuine, which means getting it authenticated. You can do this at any Authorized Rolex Dealer near you, but you may have to pay $50 for it. Some stores might refuse. After all, Rolex does not like people buying and selling outside of their stores.
Depending on where you live, there may be other places to authenticate your watch. Nevertheless, it is important to understand that you cannot walk into any jewellery store and have them reliably authenticate a Rolex timepiece. Jaztime.com offers a professional and dependable authentication and appraisal service recoginized by watch insurances, but then again you could just buy your watch from us in the first place, and save on some of the money and hassle.
Best place to buy your Rolex online: Jaztime.com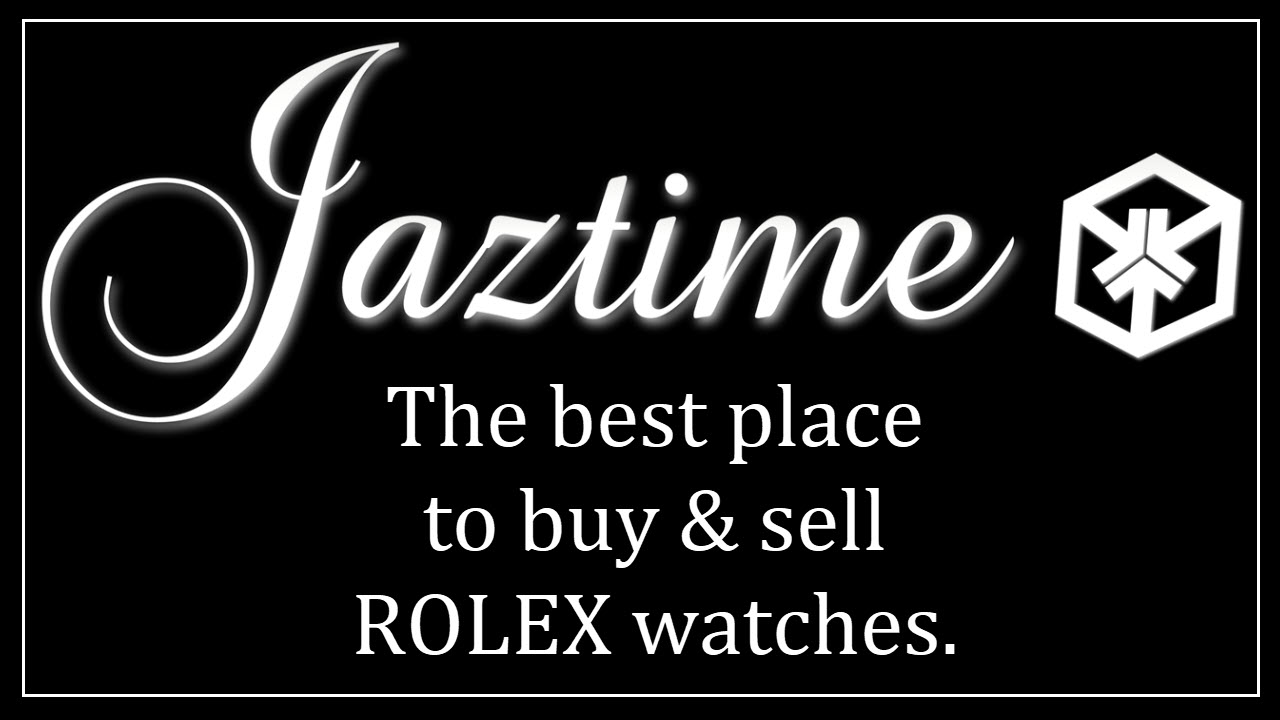 Again, rather than buying from eBay, we would recommend that you purchase from a reliable dealer, with a clear track record. Jaztime.com sells authentic brand new and certified pre-owned Rolex watches, and you can check our Google and Yelp review pages to see what our customers have had to say about us.
If you do buy your watch from our Rolex US online store, we will not have to charge you any of the fees associated with eBay. In fact, we adjust our Rolex price list to offer the best possible prices to our customers, and if you think you have found an authentic Rolex for a cheaper price, let us know and we may even be able to match it.