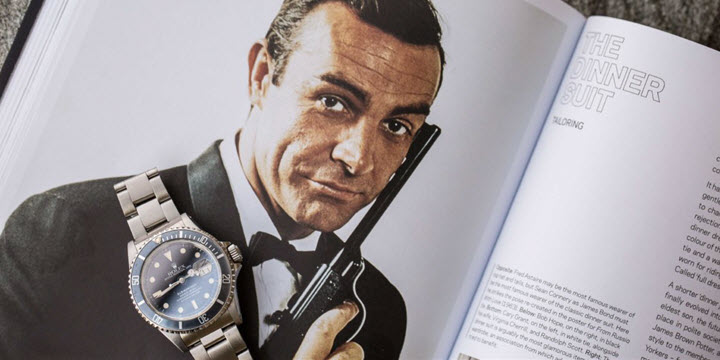 Over the years, there has been great interest in the Rolex watches worn by celebrities. However, there has even greater interest in the precise models worn by a completely fictional character – James Bond. Although the character has been seen wearing Omega watches in his most recent outings, Bond is still strongly associated with Rolex.
Indeed, the creator of the character, author Ian Fleming, was very specific in his novel 'Casino Royale', writing: "He could not just wear a watch. It had to be a Rolex". In this article, we take a look at the various Rolex models worn by the character on a film-by-film basis.
Dr. No (1962) & From Russia With Love (1963)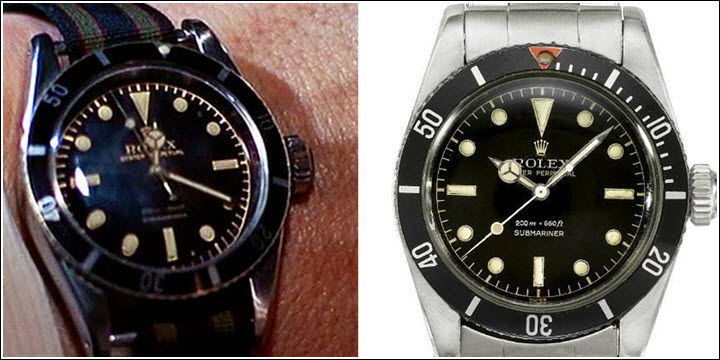 In his on-screen debut, James Bond, played by Sean Connery, could be seen sporting a Rolex Submariner Reference 6538. In this particular film, the watch has a leather strap. It has been suggested that the precise model worn by James Bond in 'Dr. No' came from Sean Connery's own private collection.
James Bond stuck with his Reference 6538 in his second movie outing, 'From Russia With Love'. Once again, the watch in the movie served purely as a timekeeping device, as the gadgets associated with later James Bond watches had not yet become a feature. The Reference 6538 is still known as the James Bond Submariner to this day.
Goldfinger (1964)
The Submariner Reference 6538 received a third outing in 'Goldfinger', although this time it is notable that the watch appears to have been modified and is on an undersized RAF strap. Interestingly, another character in the movie, Pussy Galore, also wears a Rolex watch in the form of the GMT Master Reference 6542.
Thunderball (1965)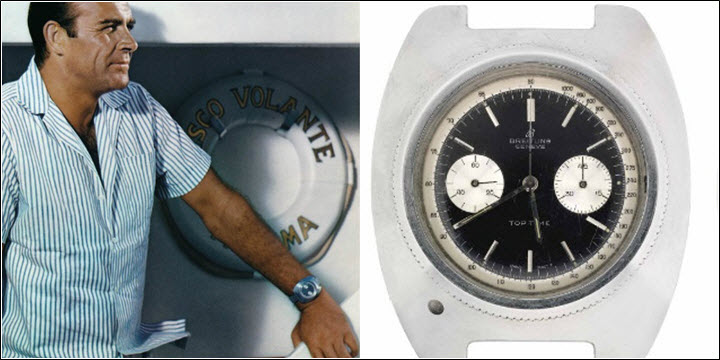 Many observers note that James Bond switched to a Breitling Top Time in 'Thunderball' and this was the first Bond watch to have gadgets included. However, the Reference 6538 also received its last outing in this movie. Although Sean Connery made two more appearance as Bond, he did not wear a Rolex in either film.
On Her Majesty's Secret Service (1969)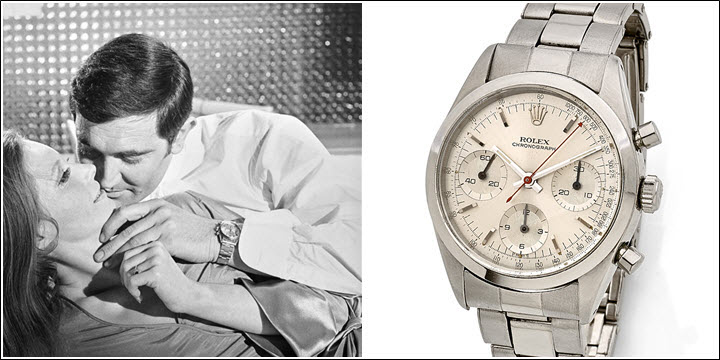 George Lazenby starred as James Bond for the only time in the 1969 film 'On Her Majesty's Secret Service' and he continued the Rolex tradition, albeit with slightly different taste. Over the course of the movie, Lazenby wore two different Rolex models – a Rolex Submariner Reference 5513 and a Rolex Chronograph Reference 6238.
Live and Let Die (1973) & The Man With the Golden Gun (1974)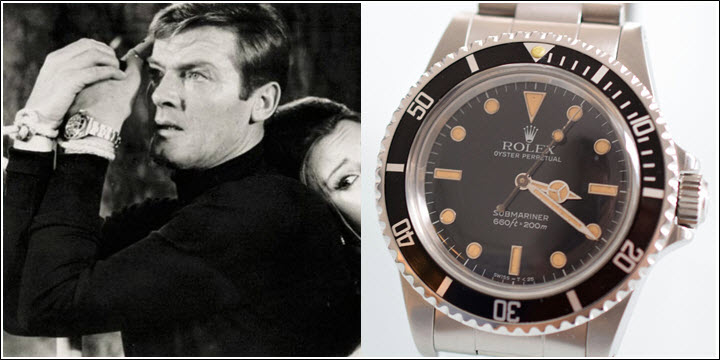 Roger Moore took on the role of James Bond beginning with 'Live and Let Die' and this also ushered in a new era of Rolex watches that also featured helpful gadgets. In this film, Moore sported a Rolex Submariner Reference 5513 with a stainless steel bracelet, which was modified in the movie to be able to deflect bullets.
The Reference 5513 with stainless steel bracelet returned for its second outing in 'The Man With the Golden Gun'. Although it is notable that this time, the timepiece's additional gadgets were featured slightly less prominently. In the run of films that followed, however, Bond switched to Seiko watches instead.
A View to a Kill (1985)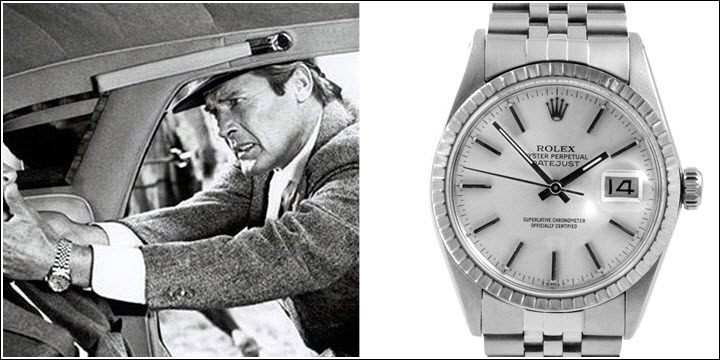 Following the Seiko era, Bond returned to wearing a Rolex in 1985's 'A View to a Kill'. In the film, both Bond and the main antagonist, Zorin, are seen wearing Rolex Datejust models. Throughout the film, Bond also wears a number of Seiko models, continuing the Bond connection with that brand as well.
License to Kill (1989)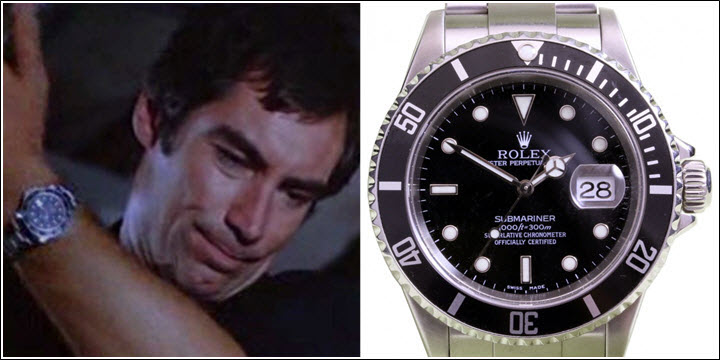 Following a brief TAG Heuer connection in 'The Living Daylights', Bond was once again seen wearing a Rolex in the 1989 release 'License to Kill', starring Timothy Dalton. Again, he returns to the Submariner line, although there is some debate about the exact model. The most likely contender is the Reference 16610, with date display.
After this film, James Bond began exclusively wearing Omega models, starting with a Omega Seamaster Professional 300M Reference 2541.80, which can be seen in the 1995 film 'GoldenEye'.
» ROLEX and many other Brands ON SALE in our Watch Online Shop «