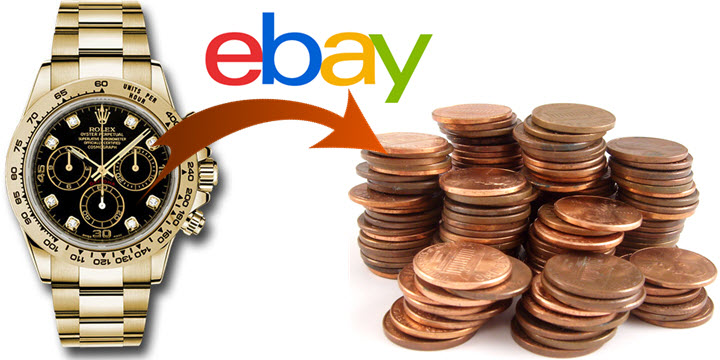 If you have a used Rolex watch, or any other luxury watch that you are looking to sell, one of the most obvious options is to try to auction it on eBay. Certainly, when armed with the right knowledge and expertise, eBay can be a great marketplace and you should be able to receive a decent amount of money for your timepiece.
With that being said, there are many things you should keep in mind when trying to sell your Rolex on eBay, and some potential pitfalls to avoid as well. In this article, we take you through some of the most important of these.
Disclaimer: Here at Jaztime, we offer a free quote service for those selling Rolex and other luxury watches. With this service, you can find out how much your watch is worth in hours and receive cash within a few business days. Get your free watch valuation by using our free watch quote form (here). Nevertheless, we also have experience in selling Rolex watches on eBay and are more than happy to share some of the secrets to success with you.
How to sell your Rolex Luxury Watch on eBay:
Continue reading "GUIDE: How to Sell a Rolex Watch on eBay" →