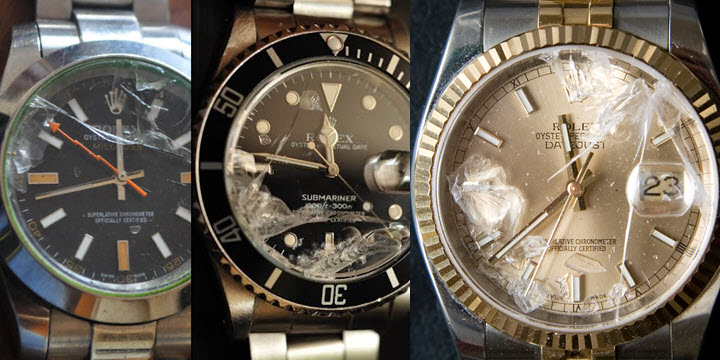 Rolex watches are built to the very highest standards. The special Rolex 904L stainless steel is stronger than the steel used by most other manufacturers, while the crystal glass is highly durable. The brand also often utilises scratch resistant materials, and modern Rolex movements are designed to be as shock resistant as possible.
Nevertheless, it can occur that even the most robust, top-of-the-range, authentic Rolex watches become broken. The question for people who find themselves in this situation is: what should you do with you broken Rolex? Is it worth paying to have it repaired? Or can you still sell it, even in its current broken state?
Does Your Broken Rolex Still Have Value?
In most cases, a broken Rolex can be repaired and, for this reason, it will still have some value. With that being said, the value would understandably be less than a watch in excellent condition. The precise value of your broken Rolex is determined by a range of factors, including the model in question, what is broken, and the extent of the damage. Continue reading "Where to Sell Your Broken Rolex?" →