If you are the owner of an Audemars Piguet timepiece, you will know all about the brand's high quality, but did you know that some pre-owned AP models actually sell for a higher price than the brand new retail price? This means that certain AP watches are an incredible investment, but the vast majority of AP models retain value well over time.
With that being said, if you are going to sell an Audemars Piguet watch, there are things you need to consider. Clearly, there is a substantial difference between selling an entry-level stainless steel AP Royal Oak for $20k, and selling a high-end gold and diamond AP Concept or Complications for somewhere in the region of $800k.
Beyond this, you also need to think about where you are going to sell your watch. Here at Jaztime, we believe in transparency, so we want you to have a clear idea of the various options available to you and the pros and cons associated with them. This will then allow you to make an informed decision and get the best possible price.
Can I Sell an AP Watch to the Audemars Piguet Boutique Near Me?
When selling a luxury watch, one of the first questions that will go through many owners' minds is whether or not they can sell their watch back to the brand they bought it from, such as by visiting a local boutique.
As with all luxury watch brands, however, Audemars Piguet do not deal with used watches. This is a shame, as supply of brand new watches is limited and a pre-owned watch would be a great way for many buyers to experience the joy of owning an AP model. Nevertheless, it is not possible, so if you wish to sell, you must enter the "grey" market instead.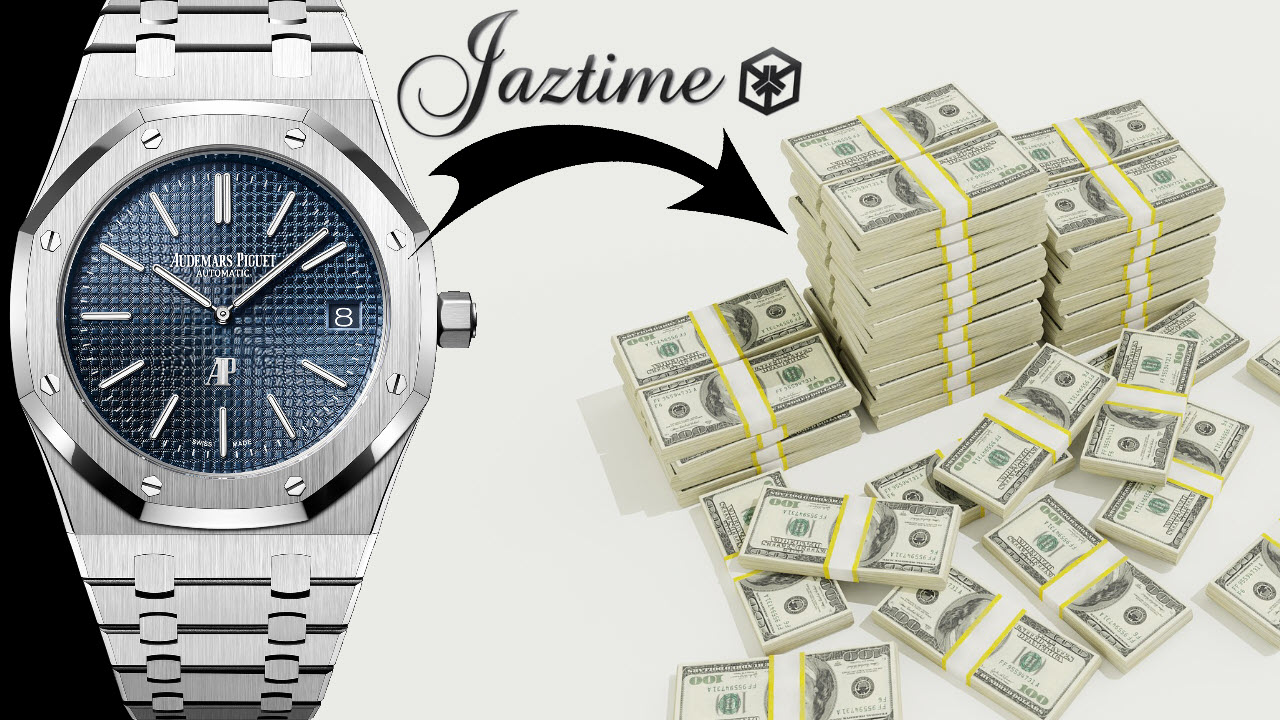 Selling Your Audemars Piguet to a Reputable Online Luxury Watch Shop
The easiest, fastest and safest way to sell your Audemars Piguet watch, while receiving a fair market price, is to sell it to us at Jaztime.com and the process for this is as follows:
1) Fill out our Free Watch Quote form, outlining the precise model you are selling. You will need to upload photographs of your watch, as explained on the form.
2) Our AP watch expert will then contact you with our offer, with no obligation. This ensures you have complete freedom to decide whether to accept the offer, or back out and pursue a different method of selling your watch.
3) If you agree to the price, you send the watch, and then we send you the money.
So is it safe? We are a reputable luxury watch store and our staff are highly committed to buying and selling luxury watches for fair prices. We do this all day, every day, but you do not need to simply take our word for it. Just check our extensive online shop, our YouTube channel, and reviews of Jaztime on platforms like Google and Yelp.
Here at Jaztime, we differ from other online watch buyers, because we do not engage in some of the common practices that result in a poor customer experience. For instance, we know from speaking to our customers that some online stores will make an unrealistically high initial offer to draw you in and then offer you a much lower amount once they actually receive your watch. We do not believe in operating in such a way, which is why we strive to make an accurate bid for your watch, based on the photographs you provide, so that you know where you stand.
Selling Your Luxury Audemars Piguet Timepiece on Craigslist?
When it comes to selling a luxury AP watch, some customers consider the possibility of selling via Craigslist, but we really must issue a strong warning to avoid going down this particular route. Unfortunately, we are aware that many people try to sell Rolex watches on the platform, so it stands to reason that people with AP watches will too.
Our advice here is to research "Craigslist Robbery" before attempting to sell any high value item on the platform. Craigslist is a great website if you are looking to sell something relatively low value, like an inflatable couch, but we strongly recommend you use an alternative when selling any luxury timepiece.
What About Selling an Audemars Piguet Watch Through Chrono24?
You may have heard about Chrono24, which is a luxury watch marketplace and certainly a safer option than Craigslist. It can be a great platform, especially for luxury watches at the lower end of the price scale. However, even with platforms like this, caution is required and you will need to develop an awareness of common buyer scams.
In addition, Chrono24 does require you to set up an account, place the item on the marketplace and wait. We know from experience that even though we offer luxury watches at competitive prices, it can take years to find a buyer for a specific watch. If you have the time and do not mind waiting, Chrono24 is a viable option. However, if you are looking to make a quick sale, or would rather not deal with anonymous buyers, it may not be right for you.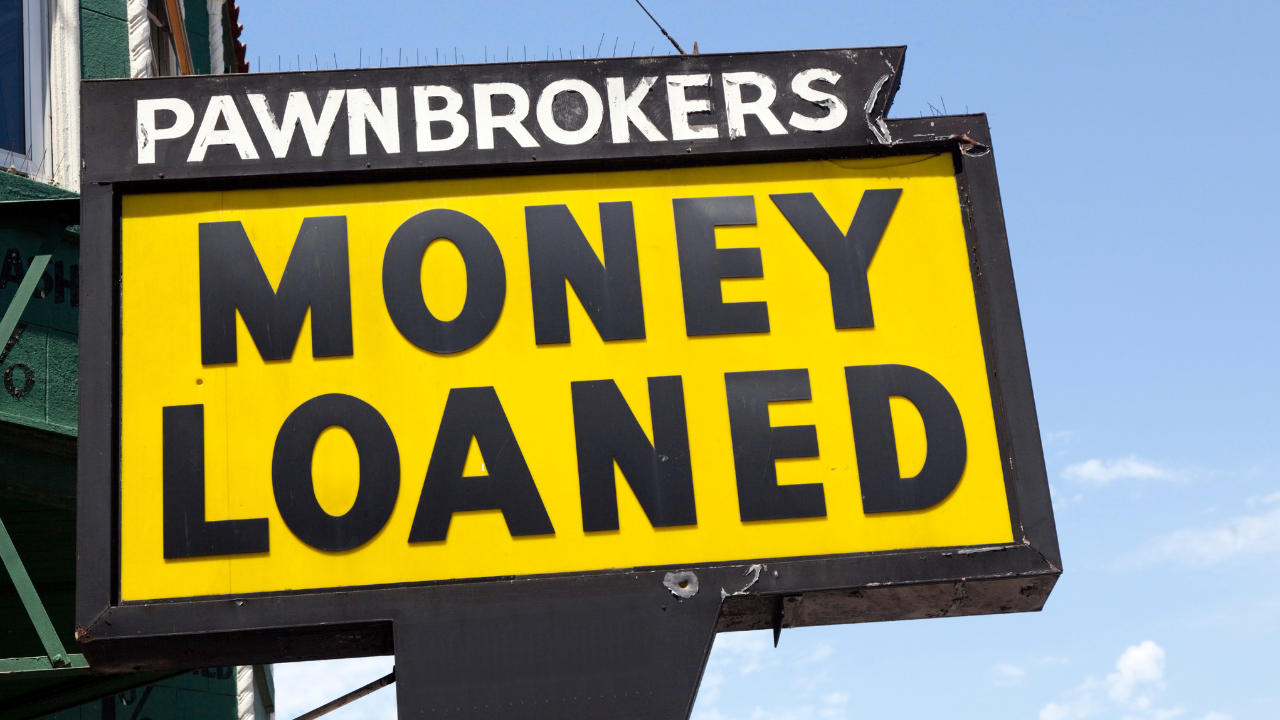 Should I Consider Selling an Audemars Piguet Watch to a Pawn Shop?
Our honest advice here is 'no' and there are several reasons for this. Firstly, most pawn shops deal in a wide range of items and do not have the expertise required to properly evaluate a luxury timepiece. The result of this lack of expertise will almost certainly be you receiving a very low offer for your Audemars Piguet watch.
You should also try to think of this from another perspective. Would you really be willing to purchase an Audemars Piguet luxury watch from a pawn shop, where it may be surrounded by all kinds of other items? Would you find it to be a trustworthy location? Does it seem like the best option? The answer to these questions is almost certainly 'no' too.
Are Jewelry Stores a Good Option for Selling an Audemars Piguet Watch?
Some reputable jewelry stores may be willing to either purchase your Audemars Piguet timepiece from you, or take it on consignment. This is where the store sells your watch, takes a commission for displaying and selling it, and then pays you the remaining balance associated with the sale.
Generally, this does mean you will have to wait a long time to actually receive the money from the sale. In the event that the jewelry store is willing to buy the watch outright, you are likely to receive an amount that is lower than the true market value of your watch. Therefore, while this is a relatively safe option, it is not typically the best option.
Is it Worth Looking into Sotheby's Consignment for an AP Timepiece?
Finally, if you are the owner of a high value Audemars Piguet watch, you can offer it to Sotheby's for consignment. Yet, we are unsure about their level of interest in more basic Audemars Piguet models. The process can take quite some time and it is a bit of a gamble, as you can be either lucky or unlucky with the price reached.
Overall, the Sotheby's option is likely the best alternative to selling your Audemars Piguet to Jaztime.com. However, it is a much slower process and it may not be a viable option at all if you own a relatively basic AP model.
Find Out How Much Jaztime.com Would Pay for Your Audemars Piguet Now
If you are interested in selling your Audemars Piguet watch to Jaztime.com, you can begin the process by filling out this form. From there, we can give you a realistic bid for your watch, based on the photographs you provide.