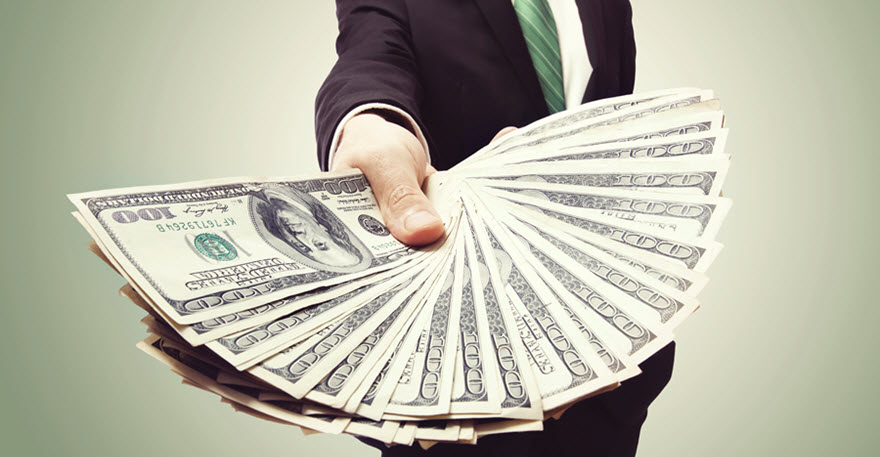 When planning to sell your watch, you have many different options on how to proceed with the selling process. Here at Jaztime.com, we want to tell you the advantages and disadvantages of every method, so you can make an informed decision. The amount of money you can get in return for your watch is primarily dependent on the brand, model and the state of condition but also very much the supply and demand for your particular model. Rolex is the best brand in this regard, since they are always in high demand and thus their value is more retained than many of the other luxury watch brands.
It might take quite some time to find a buyer for your expensive watch; a buyer who is willing to pay the price you want for it and agree to your terms. Many hurdles await such as not having the means to verify that you are a legitimate seller, not being able to offer a warranty on the watch, or not marketing the watch and reaching the right customer might all contribute to a lengthy sale price which in the end might not even meet your target price. We know because even as professional resellers, we may hold onto certain watches for a few months up to a year before finding a serious buyer who will purchase the pre-owned model.
How to Sell my Rolex Watch:
Fill out our Free Watch Quote Request Form.
We tell you our value estimate of how much your watch is worth.
You decide if you want to sell to Jaztime.
Send your watch or schedule a pickup.
Get paid via bank transfer or cash.
Get a Free Watch Quote from Jaztime.com Now!
1) Friends, Family, Work Colleagues
Asking your close network of friends, family, and work colleagues is probably one of the easiest and safest way to get a decent price for your Rolex. Try to find someone in your circle of family, friends or acquaintances who might be interested to buy your luxury watch.
If you work for a larger company there might be a poster board or email list you might be able to use in order to advertise your selling intent. Will you get top dollar? That's up to you. Do you want to charge your good friends top dollar? There are several possible drawbacks to this approach:
How do you determine a fair price so that both will be satisfied with? You have to take the wear-and-tear into account, and the next regular servicing can be quite pricy if done at an official Rolex service center. Then, if by no fault of your own, something happens to the watch within few months of the sale or the buyer sees a cheaper price somewhere, even if it is for a fake replica version. These things can make an easy transaction between friends a cause for a strain in your relationship in the future.
2) On the Street in your Business District
Get a trench coat and stand on the street and try to sell your luxury watch. Okay – this is not really serious – but possible and could be fun. Just imagine how you would feel as a buyer. How would you know if the watch is genuine? Of course you could go together to a watch expert to authenticate the watch, but in general this method is not at all recommended.
3) In a Pawn Shop
Maybe the fastest way to get cash for your luxury watch is to go to the local pawn shop and get some money for it. But in most cases, this is also the way to get the lowest possible value for your watch. Most pawn shops do not specialize in luxury watches so they heavily discount their offer significantly for the uncertainty buying the watch is taken into account by them. Also, pawn shops may only be interested in loaning you money and holding the watch as collateral instead of buying it from you on the spot.
4) Local Rolex Boutique
Rolex and other luxury watch brands do not like to see anyone but authorized dealers selling their watches; thus an official Rolex boutique probably will not buy your Rolex. Even if they would buy, since their retail store comes with high overhead expenses, they need to discount their offer by a high margin; thus they will not give you the best market price for your watch. You can try and see what they tell you.
5) Jewelry Shops
This is not a bad idea since going to a credible local jeweler who has a retail store front is less likely to scam you. Local jewelers with a retail front have a high price mark-up, and typically pay bottom-dollar for a used Rolex watch if you walk into the store and try to sell it. Sometimes they don't specialize in your particular watch brand, underestimate a walk-in customer's other viable options, or just don't want to pay top dollar.
However, this is a good place to start – there's nothing wrong with getting a quote from your local jeweler. Here at Jaztime.com, we always strive to give you the best offers possible. In fact if you have an offer or quote from a legitimate dealer, show it to us and we'll match it or even beat it if we can.
6) On Craigslist or other classifieds platform
Okay, so you can put your watch up on Craigslist next to the language teachers, used furniture and erotic workers. Great place to sell a luxury item, right? Well, it doesn't cost much to try; other than time and nerves. It can be interesting to see what kind of people answer your ad.
In general, the potential buyer has no idea if you offer a real Rolex or a replica and you can never know what kind of tricks the potential buyer has up their sleeves. Good luck with that. If you don't mind meeting random people with several thousand dollars worth of cash and inventory, then this might be for you. You can meet at his house, he can come to your house, you could meet at your local coffee shop, a local police station might be good, there are lots of options here.
Lifesaver: Search Google for "Craigslist robbery" and then decide if you want to meet someone on the street to sell your Rolex. (We like Craigslist, but before selling high priced items to strangers on the street you should know that it can be dangerous.)
7) eBay.com
Listing your watch on eBay is a decent idea, but it does not come without its pitfalls. You can open an account, take some pictures of your watch, and put it up on eBay. But you most oftentimes need excellent feedback over the course of many years, and you need verified feedback selling high-priced items – not your typical garage sale stuff.
Would you buy an item from some stranger without any positive reviews? In general it can take quite some time before you can find a buyer who is willing to pay a decent price there. Don't forget about the eBay fees which can be up to $750/watch not including the Paypal fee which is another 3%, in many cases it's over $1,000 just in fees before any money goes back to your pockets.
And then, cross your fingers that you do not encounter an unscrupulous buyer who decides to do a chargeback on Paypal (Paypal almost always sides in favor of the buyer) or makes use of the 4-week return policy.
8) Professional Luxury Watch Dealers like Jaztime.com
You can get a free quote for your watch within few hours just by filling out our online form. Once you receive your offer you can decide if you want to sell at that price or not. It is one of the fastest and safest ways to get true market value for your watch! If you find a better offer, we will see to it and try to match it. As resellers, we can offer you a good price because we know the watch market inside-and-out and can wait until we find the right client.
JazTime is located in Orange County, California, but serve the entire United States via our online store. Since we do not have an expensive walk-in store front any more (primarily for security reasons due to the robbery) we can operate with low overhead costs, and thus provide very thin margins between buying and selling prices. Which is a plus and more helpful and advantageous to the person looking to sell their pre-owned watch for the most return.
Thousands of customers have sold their used Rolex and other Swiss luxury watches to JazTime, either by coming to our office or sending it to us by mail but all we ask is that you supply information such as model number and photos per the sell form request. You can check the responses from customer experiences with us on independent review websites like Yelp, Google and eBay. JazTime uses a transparent and fair process for all of our customers.
» Fill out our "Sell my Watch Form" to receive your free quote (safe, fast, best price guaranteed)
» Want to sell in order to buy another watch? Check our Trade-in Program
Popular pre-owned and brand new watches in our shop: