The Patek Philippe Nautilus is one of the most sought after luxury watch models from any brand. It can also be one of the most expensive and there are various reasons for this, ranging from the relatively low numbers available on the market, to the difficulty associated with obtaining these watches from authorized dealers.
In this article, we explain Patek Philippe Nautilus prices in more detail, and outline what buyers can expect to pay.
Is a Patek Philippe Watch More Expensive Than a Rolex?
One of the main rivals to Patek Philippe is Rolex and the brands have a slightly different approach to watchmaking. Patek Philippe produces a relatively small number of watches each year – in the region of 60,000 annually – and some of these watches are extremely complicated. This results in a sense of exclusivity and scarcity.
By contrast, Rolex produces around one million watches each year. Much of the brand's appeal comes from iconic designs, celebrity wearers and brand recognition, and while Rolex is very much a luxury brand, the company does not lean into the scarcity element in the same way that Patek Philippe does.
As a result of these differences, Patek Philippe watches are, in general, more expensive than Rolex models.
Does a Patek Philippe Nautilus Make a Good Investment?
One of the big plus sides associated with the relative scarcity of Patek Philippe timepieces is their ability to retain value over time. In fact, in some cases, Patek Philippe watches can actually gain in value in the years after the initial purchase – especially if the model is produced in low numbers.
The most expensive watch ever sold at auction was a Patek Philippe timepiece, and Patek Philippe models account for most of the rest of the top 10 too. This means the brand's watches have the potential to be extremely good investments. However, it can be difficult to predict which models will increase in value the most.
What is the Cheapest Patek Philippe Nautilus Model?
As a general rule, the most affordable Patek Philippe Nautilus models are those that are aimed at women. This makes sense, because the ladies' Nautilus timepieces tend to be smaller than the other models on the market. Prices for these particular watches can start from around $30,000.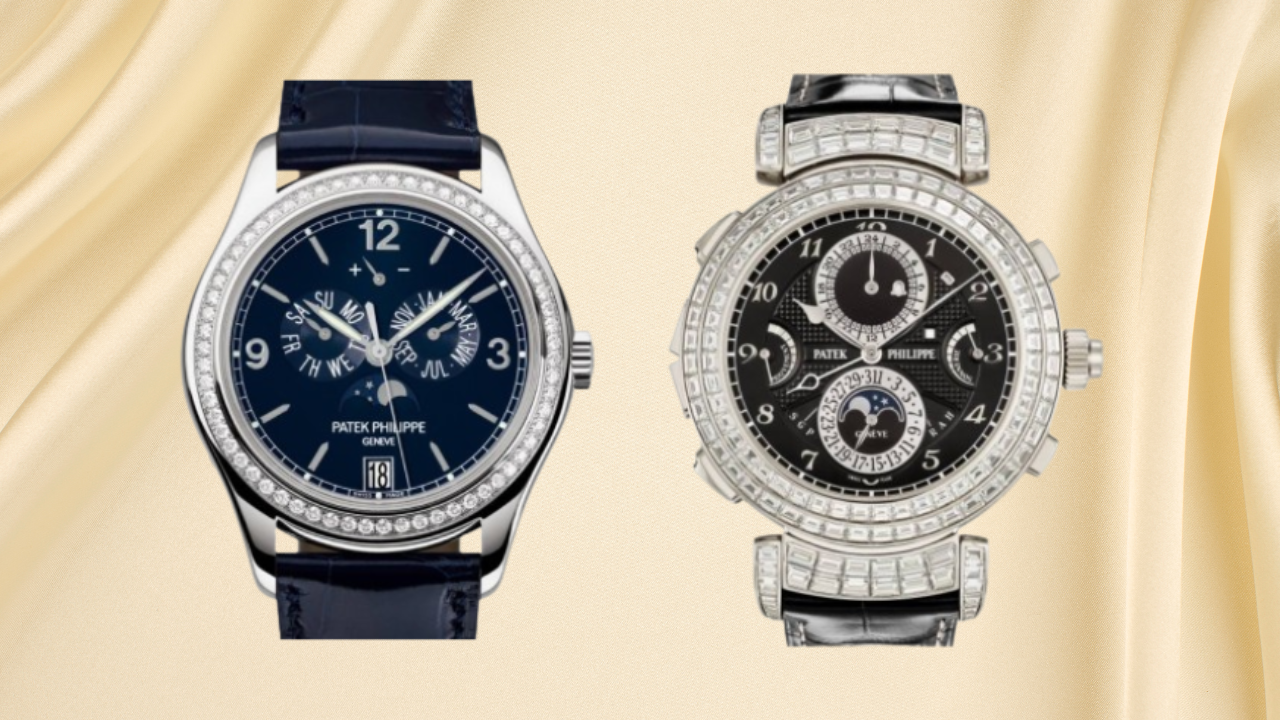 What is the Most Expensive Patek Philippe Nautilus Model?
Two limited edition Patek Philippe Nautilus models were released in 2016, as part of the model's 40th anniversary celebrations. The first of these was the Reference 5711/1P, which is a platinum model with an anniversary inscription on the dial. The second was the Reference 5976/1G, which is a white gold model.
Both of these models retailed for less than $120,000 and both can now sell for upwards of $700,000.
Meanwhile, the highly popular Nautilus 5711 was discontinued in 2021, but two short-lived green dial versions – Reference 5711/1A-014 and Reference 5711/1A-1300 – were released that year. The Reference 5711/1A-1300 also featured a diamond bezel and it is now sold by grey market dealers for a price in excess of $700,000.
What is Driving These Prices So High?
The prices for the anniversary models have been driven high by the fact that they were limited edition timepieces, made from valuable materials, and they were both released in very limited numbers. The platinum model was limited to 700 watches, while production of the white gold model was limited to around 1,300.
With the green dial Nautilus 5711, the watch was only in production for a short period of time and was considered a "victory lap" for the 5711 model, which has now been discontinued. This has led to a significant increase in prices on the secondary market. The green dial version is also one of the most aesthetically pleasing models.
Retail Price Ranges for Top Selling Nautilus Watches
For buyers seeking a Patek Philippe Nautilus, there are a variety of options available. In the sections below, we will explore the current price ranges on the grey market for the best selling models.
Nautilus Date
The Nautilus Date collection is characterized by the presence of a date display window on the dial. Steel, rose gold and white gold models exist, with prices spanning from around $75,000 all the way up to $750,000.
Nautilus Moon Phases
As the name suggests, the Nautilus Moon Phases collection is defined by the addition of a moon phase indicator. Prices of these models, which come in steel, rose gold or white gold, range from $65,000 up to approximately $160,000.
Nautilus Annual Calendar
Annual calendar models of the Nautilus show not only the date, but also the month and the day of the week. Buyers may find these timepieces for as low as $75,000, but prices can reach $120,000.
Nautilus Chronograph
Nautilus Chronograph models are equipped with Chronograph or stopwatch functionality. These models are available in steel, rose gold, or a steel and rose gold two-tone option. Prices range from $100,000 to $200,000.
Nautilus Travel Time
Nautilus Travel Time models offer a display showing two time zones. These timepieces are available in steel and rose gold and can be bought for between and $120,000 and $250,000.
Nautilus Perpetual Calendar
A Nautilus Perpetual Calendar watch will display the date, month and year, while automatically adjusting for leap years. These models are often sold for approximately $200,000.
Nautilus 5711
Produced between 2006 and 2021, the Nautilus 5711 is one of the most popular reference numbers ever made. Models with the 5711 reference vary wildly in price, from $75,000, right the way up to $750,000.
Nautilus 5712
The Reference 5712 Nautilus was originally released in 2006, marking the Nautilus' 30th anniversary. Prices for these models range from around $65,000 up to $160,000, depending on various factors, including the case material.
Nautilus 5726
The Nautilus Reference 5726 watches are complicated Nautilus models, featuring a moon phase indicator and annual calendar. Buyers will typically pay between $70,000 and $120,000 for these timepieces.
Nautilus 5980
The Nautilus 5980 was originally launched in 2006, with a newer version being released in 2013. Prices of these Chronograph models range from around $100,000 up to approximately $200,000.
Nautilus 5990
Released in 2014, the Nautilus 5990 is a Travel Time version of the Nautilus watch, available in steel or rose gold. Prices currently range from around $120,000 right up to $250,000.
Nautilus 5740
The Nautilus 5740 was released in 2018 and is a perpetual calendar watch. Prices for these versions of the Nautilus range from around $190,000 to $210,000 and even used models can sell for similar prices.
Nautilus Rose Gold
Nautilus models constructed from rose gold have a clear sense of luxury and warmth. Prices for the most extravagant models can exceed $700,000, but most models fall within the $80,000 to $200,000 price bracket.
Nautilus Steel
Patek Philippe Nautilus watches made from high-quality stainless steel have an enduring appeal and are often among the most expensive models. Prices can be as low as $70,000, but can reach $750,000.
Nautilus Gem Stones
Some Nautilus models are available with gem stones, such as diamonds or rubies. This will most commonly include the use of gem stones on the bezel, but paved dials are also available. Prices range from $30,000 to more than $700,000.
Nautilus Ladies
There are a variety of models aimed at women, and these are generally smaller in size. Some of the most expensive models will have diamonds on the bezel. Prices can range from $30,000 to around $600,000.
Are Most People Paying Retail, Premium or Discount Prices?
Patek Philippe Nautilus watches are extremely difficult to obtain from an authorized dealer. Most of these dealers will have lengthy waiting lists and they may check potential buyers to determine whether they are good candidates to sell to. For this reason, many people turn to grey market dealers instead.
As a general rule, grey market dealers will sell Nautilus models at a slight premium, due to their scarcity. A large number of customers are happy with this arrangement, because it allows them to avoid the waiting lists and other obstacles associated with buying a Nautilus model from Patek Philippe directly.
The best way to get a good deal on a Nautilus watch is to explore respected luxury watch dealers, like Jaztime.com, and check for any items that are on sale. It may also be possible to find bargains if you are willing to buy a used model.