Each year, Rolex opt to unveil their latest models at the Baselworld Fair, and this year was no different. Indeed, the manufacturer recently introduced a wide variety of new timepieces, spanning across multiple different collections. Some of these models are completely new offerings, while others bring existing models up-to-date, or give them a slightly different aesthetic. In this article, we explore the new Rolex models introduced at Baselworld 2019.
1. Rolex Yacht-Master 42 White Gold Oysterflex 226659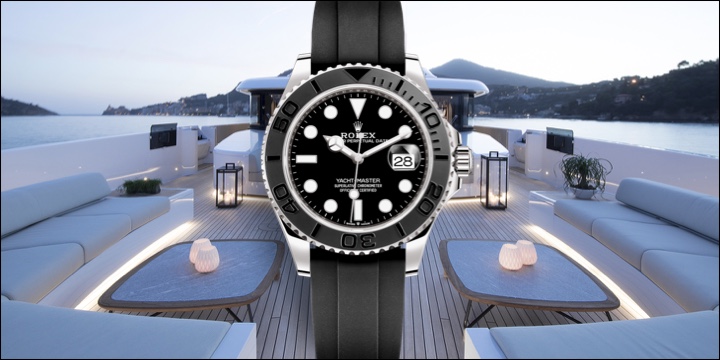 The headline-grabbing new addition to the Rolex catalogue this year came in the form of the new Yacht-Master, which adds a 42mm model to the collection. Crucially, this fills the gap between the existing Yacht-Master 40 and the larger 44mm Yacht-Master II Regatta, and is in-keeping with the trend towards larger wristwatches.
Internally, the watch is fitted with the new generation caliber 3235 movement, while visually, the watch is given a modern edge through the presence of an 'Oysterflex' bracelet, which is predominantly made of rubber. The case is constructed from white gold, while the robust, bi-directional bezel is made from robust ceramic.
2. Rolex Sea-Dweller 126603 Two-Tone Yellow Gold/Steel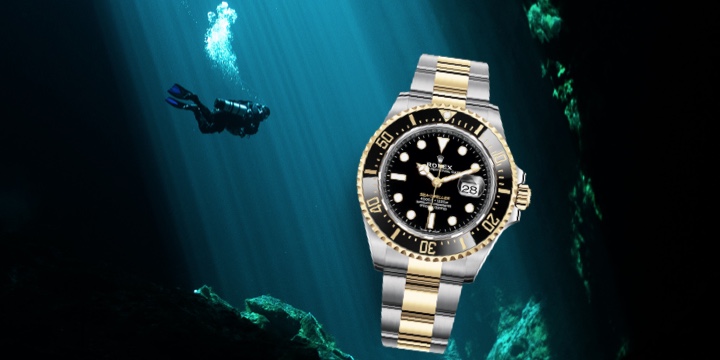 While it is actually a diver's watch, David Beckham and Tiger Woods are just two of the celebrities known to wear the bulky Rolex Sea-Dweller with casual wear, or even combined with a more formal suit. With the introduction of a new yellow gold and steel two-tone model, the Sea-Dweller will look even more natural at formal occasions.
This represents the first time gold of any type has featured within the Sea-Dweller collection and provides the model with much more of a luxurious quality. Otherwise, it retains the features of the Sea-Dweller models introduced in 2017, including its 43mm case. With the brand already offering the Rolex Submariner in both two-tone and full gold versions, we wonder if the next step for the Sea-Dweller line will be the addition of a full gold model.
3. GMT-Master II 126710 Black/Blue aka "Batman" in Jubilee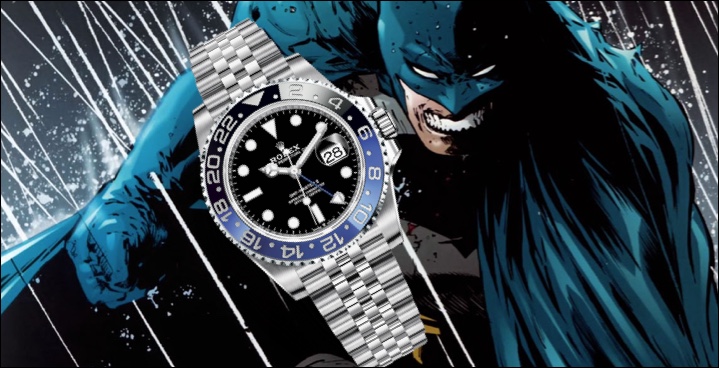 The new GMT-Master II 'Batman' watch represents the first time that model has been made available with a Jubilee bracelet. This model was widely predicted prior to Baselworld, since the 'Pepsi' version with a blue/red bezel was introduced with a Jubilee bracelet last year. Essentially, this is the same model, with a 'Batman' blue/black bezel.
When compared to the previous 'Batman' steel model, this new GMT-Master II also features a new generation caliber 3285 movement, improving its accuracy, while it also benefits from the use of a Cerachrome bezel. This has the dual benefits of making the bezel scratch resistant, while also ensuring the color does not fade over time.
4. Rolex Day-Date 36 128238 Full Yellow Gold President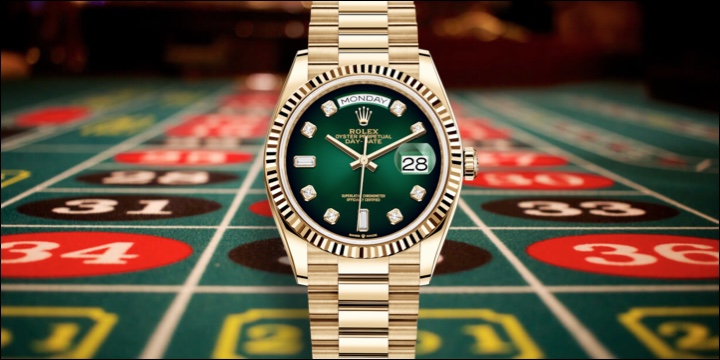 Another announcement made at Baselworld 2019, which has been anticipated for some time, was the reveal of six new Day-Date 36 models. Essentially, this update brings the 36mm models in line with the update to the larger Day-Date 40 models, which were introduced back in 2015, giving them more precise caliber 3255 movements.
The new models are available in white gold, rose gold and yellow gold, with a choice of fluted or diamond bezels. Dial colors options include green, brown, blue and pink, with some of these dials featuring diamonds. Interestingly, these design choices, combined with the 36mm size, help to make this collection a viable choice for men and women.
5. Updated 2019 Rolex Datejust 36 Watches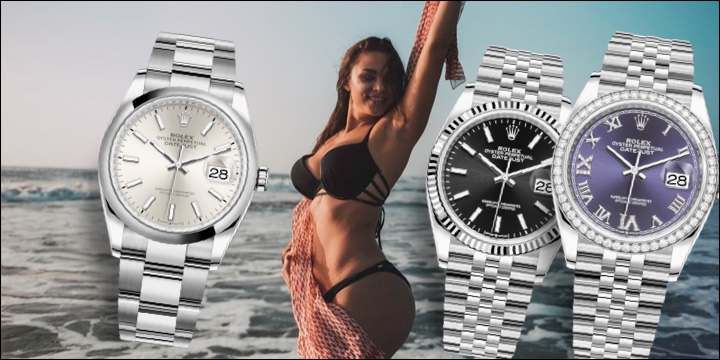 The Datejust is one of Rolex's flagship collections and the 36mm collection was expanded at Baselworld 2019, with the introduction of four new models. These models are primarily intended to roll out the new generation caliber 3235 movement to the Datejust 36 range, bringing it in line with other collections.
Case material options are either steel, or a combination of steel with white gold. The former is available with a smooth bezel, while the latter is available with either a fluted bezel, a diamond bezel, or a diamond bezel with diamond dial markers. Dial color options include black, silver, white mother of pearl and purple.
6. Updated 2019 Rolex Lady-Datejust 31 Watches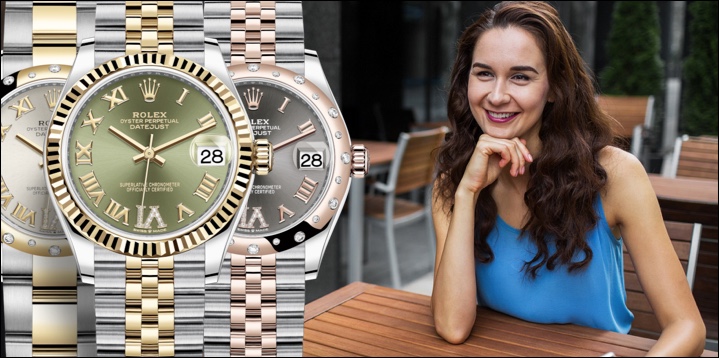 Finally, the 31mm Lady-Datejust models have also had a new update, and like with the 36mm Datejust models, these are largely intended to introduce new movements into the older collection, providing them with a 70 hour power reserve. There are a total of six new models, with slightly refined dials.
Buyers have the choice of either rose gold and steel or yellow gold and steel two-tone 'Rolesor' models, with either fluted or diamond bejeweled bezels. The dial color choices include olive green, rhodium, silver and rose, with some of these timepieces featuring diamonds on their dials, further enhancing their femininity.
The Final Word
These new Rolex watches will be available to buy towards the autumn. If you desire one of them, you can pre-order it from Jaztime.com and we will inform you as soon as your chosen model is available. It will be most likely that many Authorized Dealers will sell out of these timepieces immediately. At Jaztime, you can get your watch much faster.