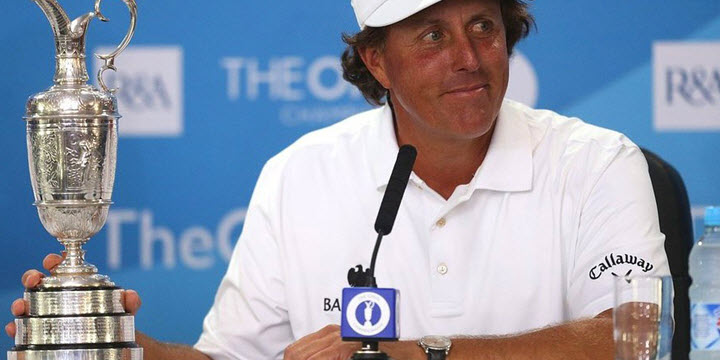 Phil Mickelson is widely regarded as one of the greatest golfers of his generation, having won more than 40 PGA events. He is also part of an elite group of golfers throughout history who have one at least three of the four majors and was rewarded for these achievements in 2012, when he was inducted into the World Golf Hall of Fame.
In addition to his talents on the golf course, Mickelson is one of the highest-paid athletes in the world, thanks to a host of endorsement deals. One of the partnerships he is best known for is his deal with Rolex an as a result, he has built up an impressive collection of luxury Swiss watches. Here, we look at some of them.
Rolex Cellini Danos 4243/9 White Gold 38mm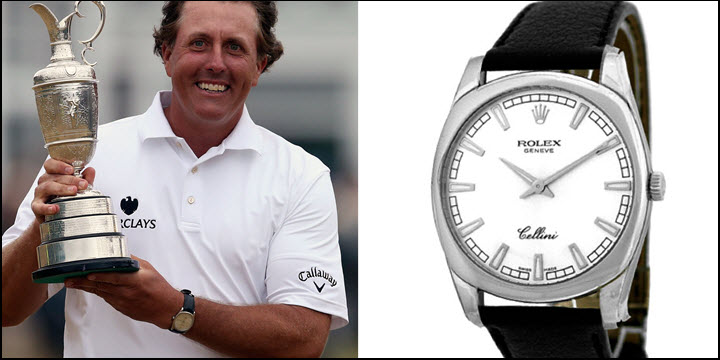 The watch Phil Mickelson is now best known for wearing is a Rolex Cellini Danos, which is one of the brand's more formal timepieces. The watch case on his model is constructed from rose gold, the dial is white with Arabic numerals, offering excellent legibility, while the look is completed with a black leather strap.
Indeed, this is the timepiece he tends to wear while actually playing golf and it has been carefully selected, based on its properties. In addition to being relatively lightweight, the watch has a manual wind movement. This ensures the movement of the watch is not damaged by the shock of repeatedly hitting golf balls.
Other Rolex Models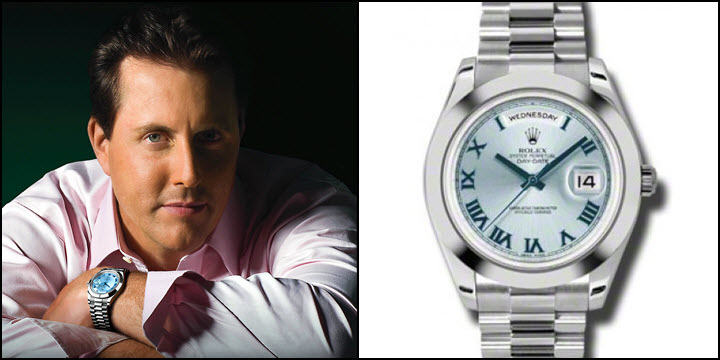 Away from the golf course, Mickelson has been seen wearing a wide range of different Rolex watches, which is one of the perks of being a brand ambassador. Perhaps the most frequently seen and most notable of these is a platinum Rolex Day-Date President, which has a silver dial and Roman numerals next to the dial markers.
Another of the Rolex models the golfer has been spotted wearing is the slightly more understated Rolex Datejust and this was a firm favorite early on in his partnership with the brand. On occasion, when trying to make a bold statement, he has also been seen wearing the Rolex Submariner dive watch to formal events.